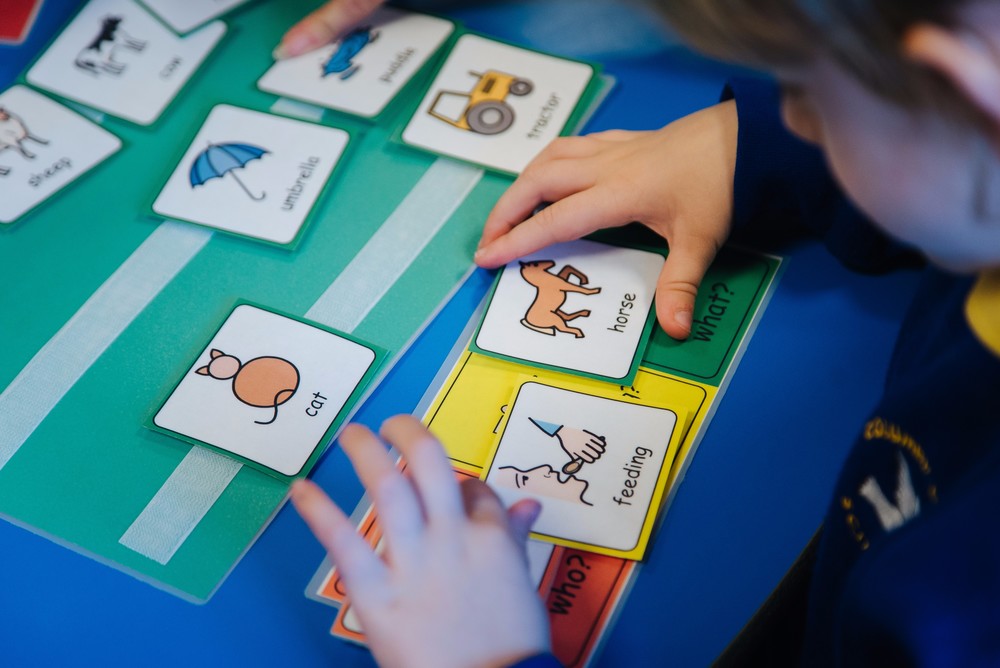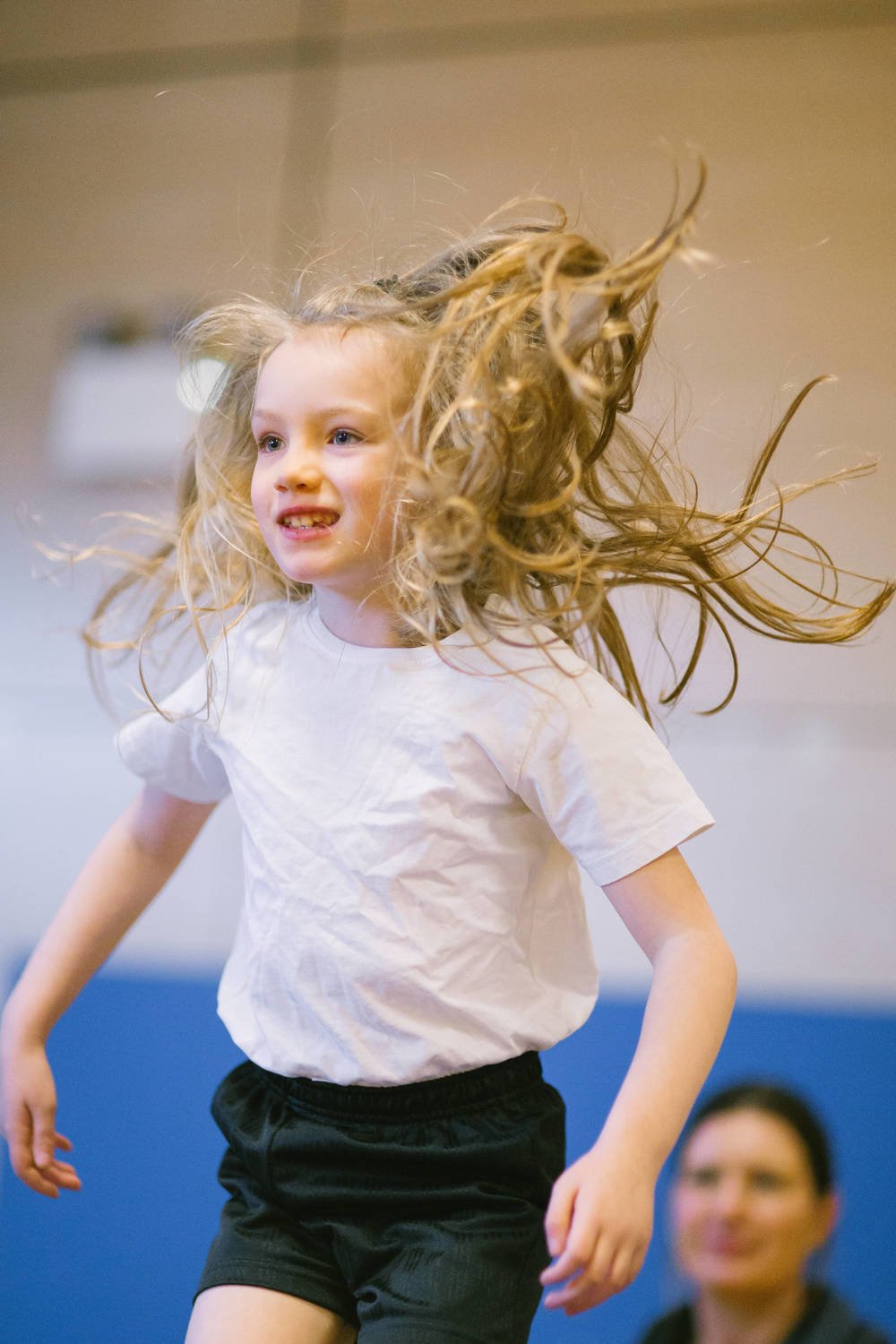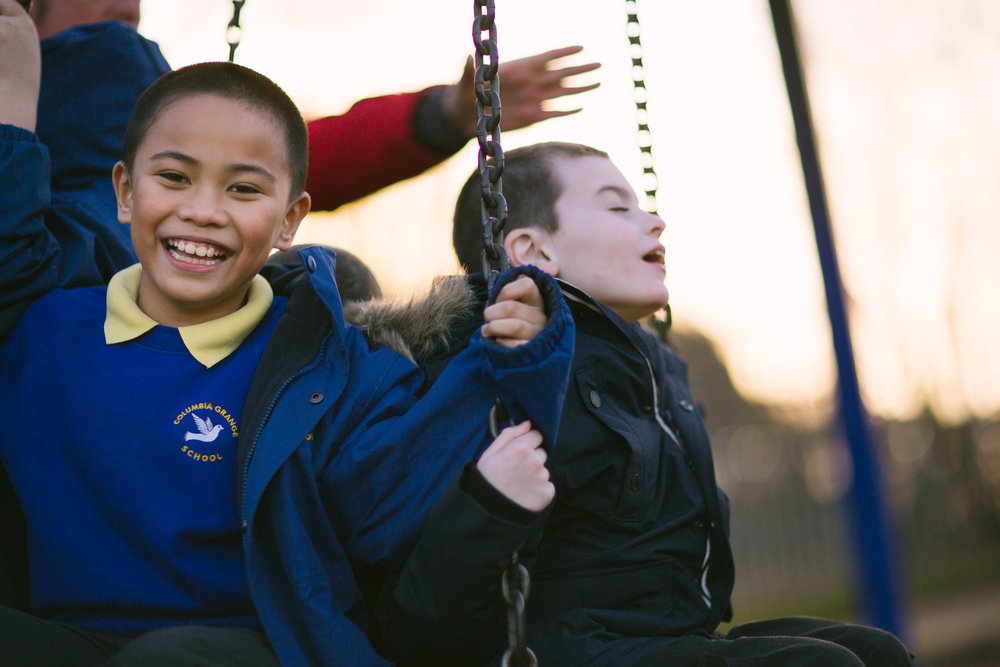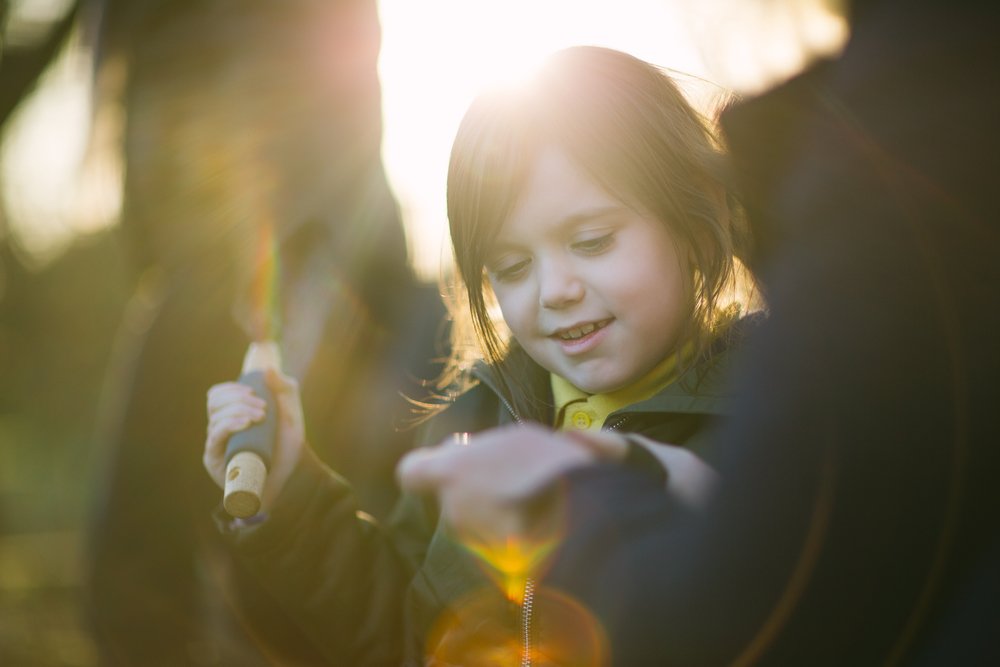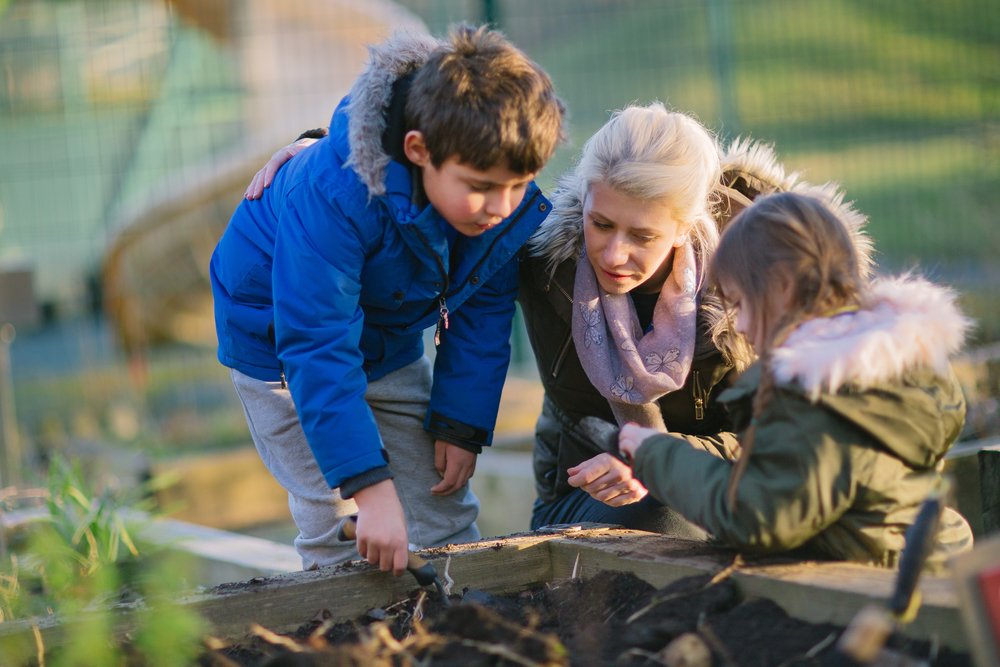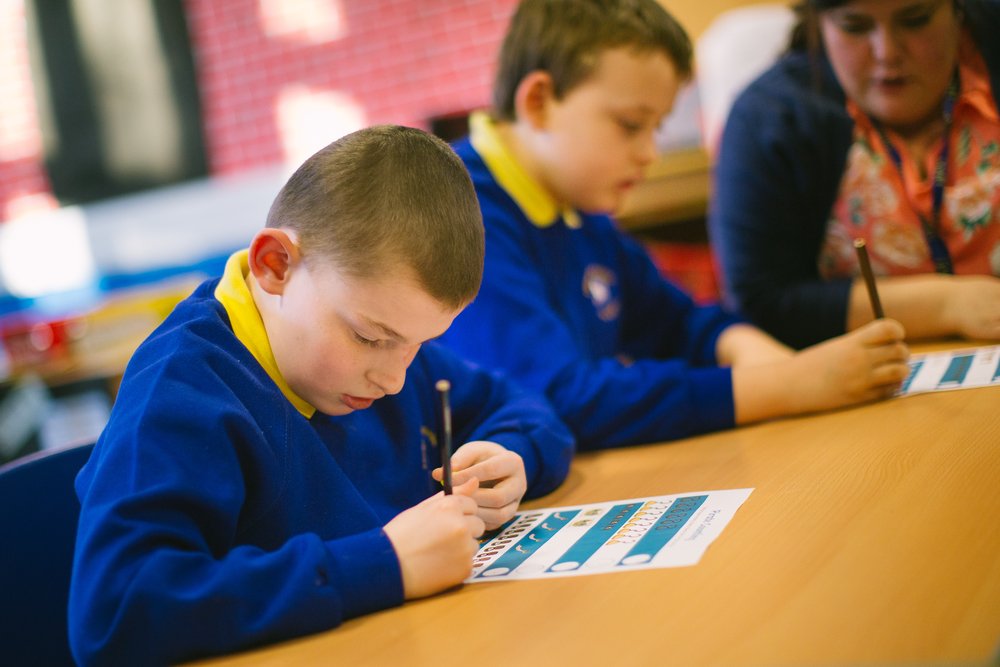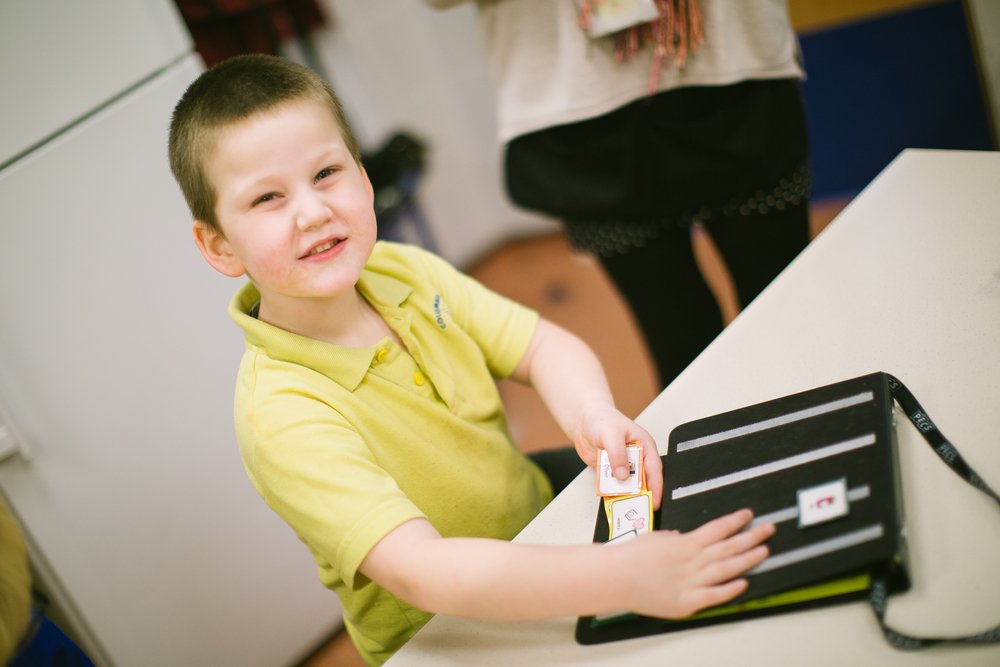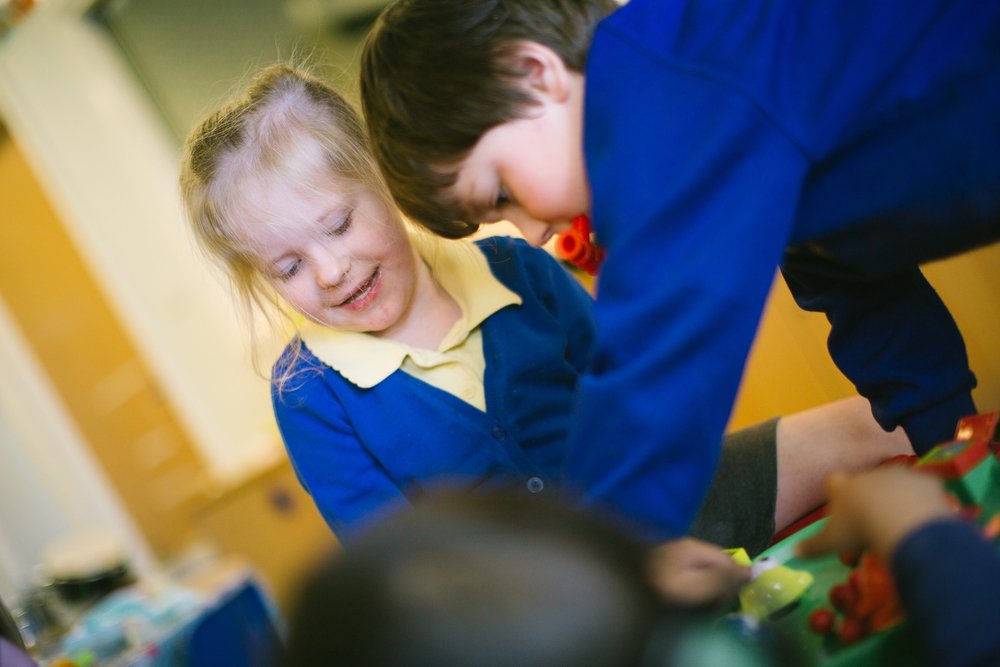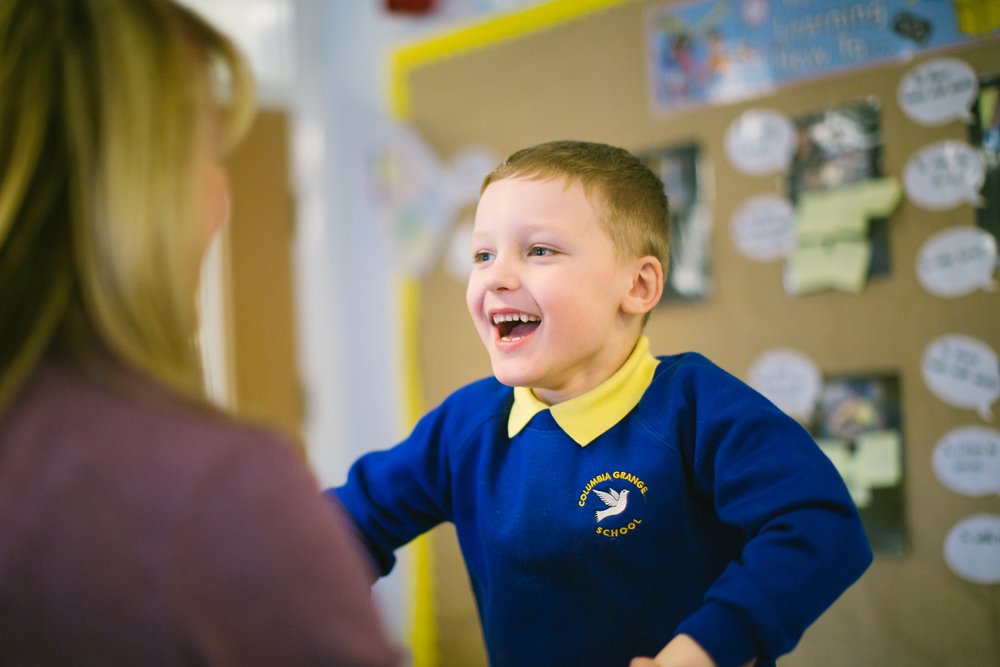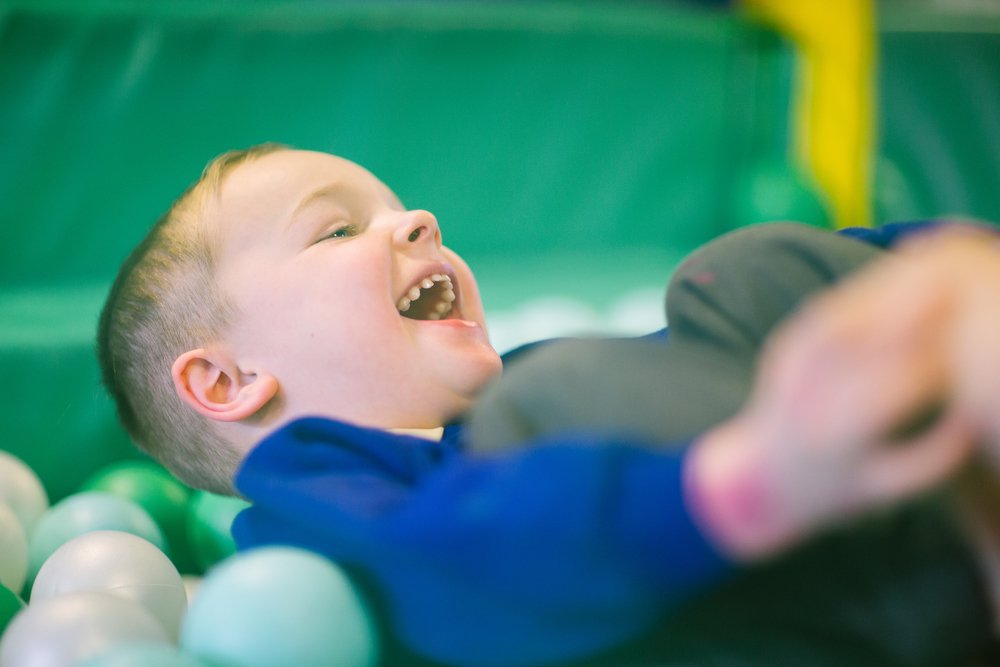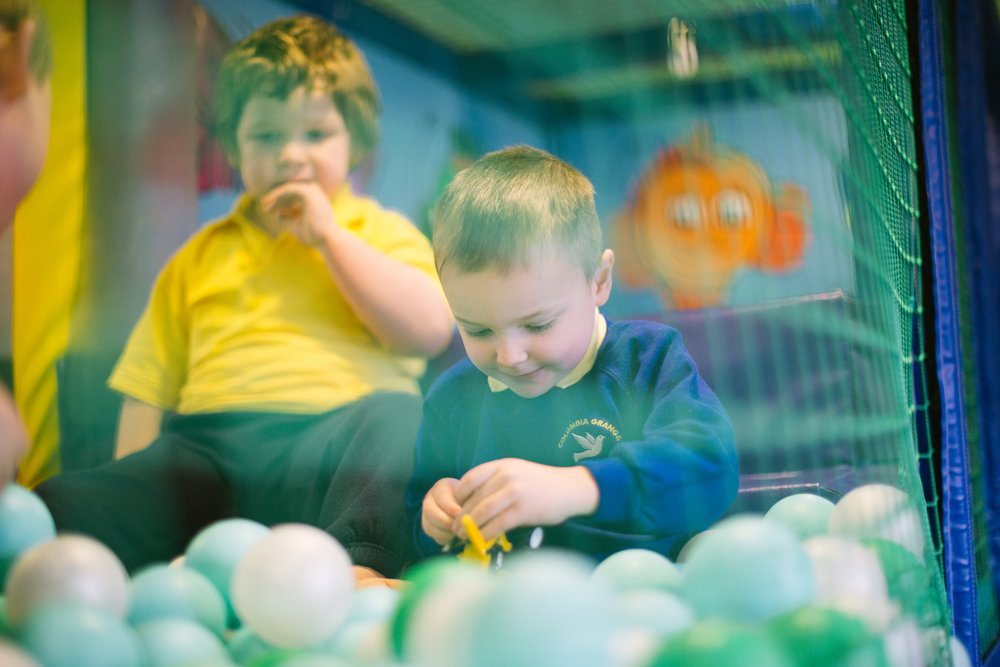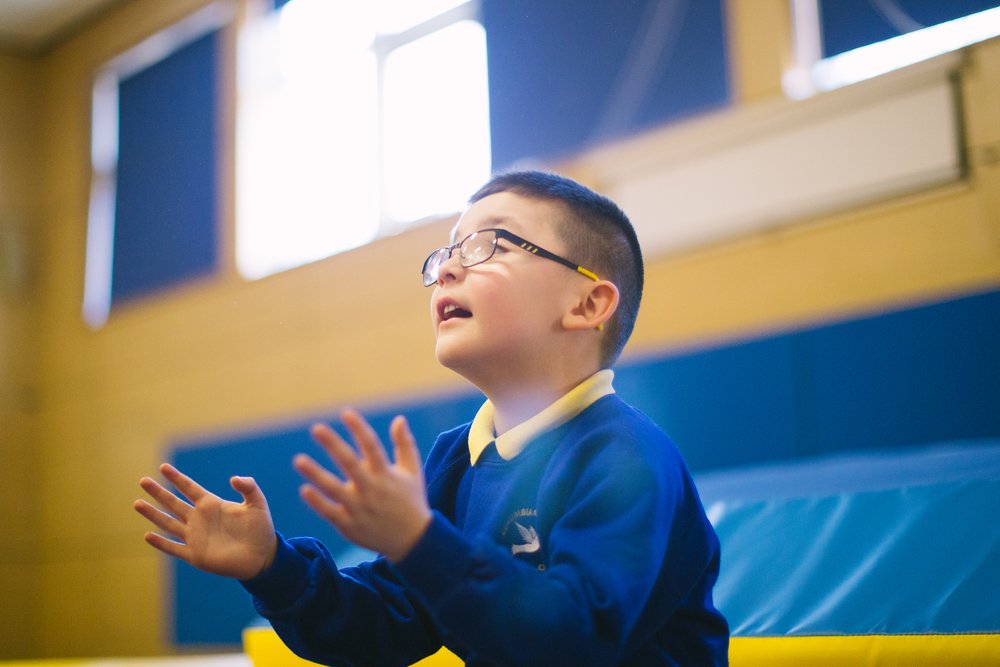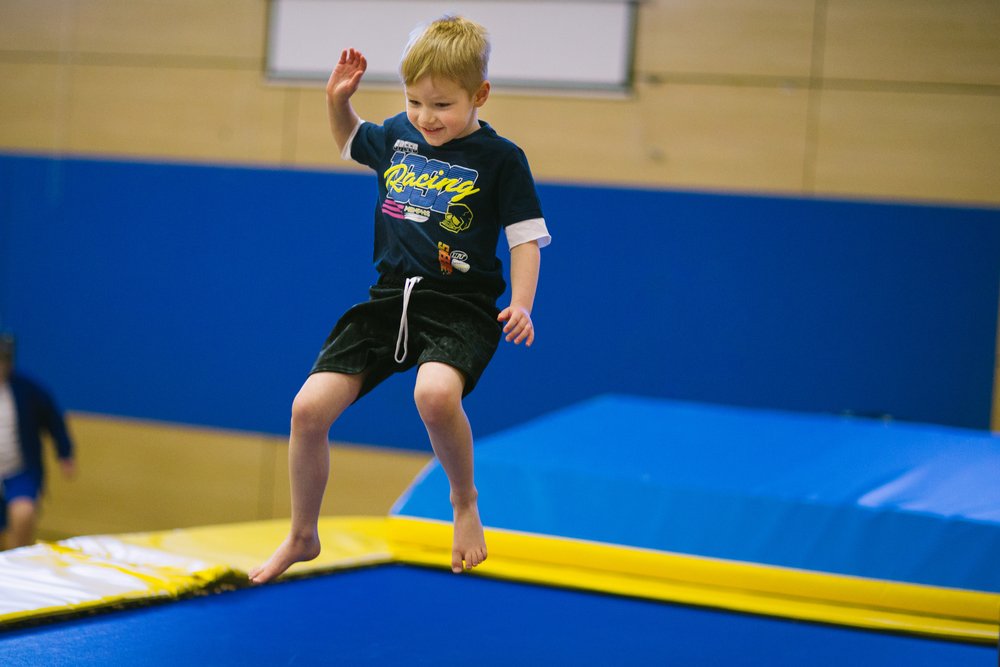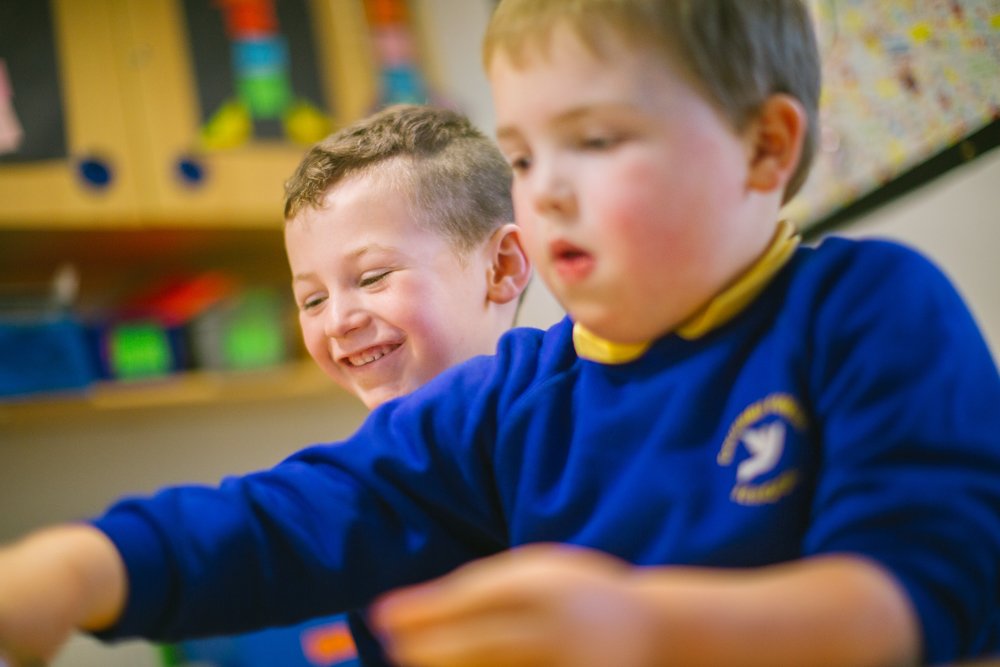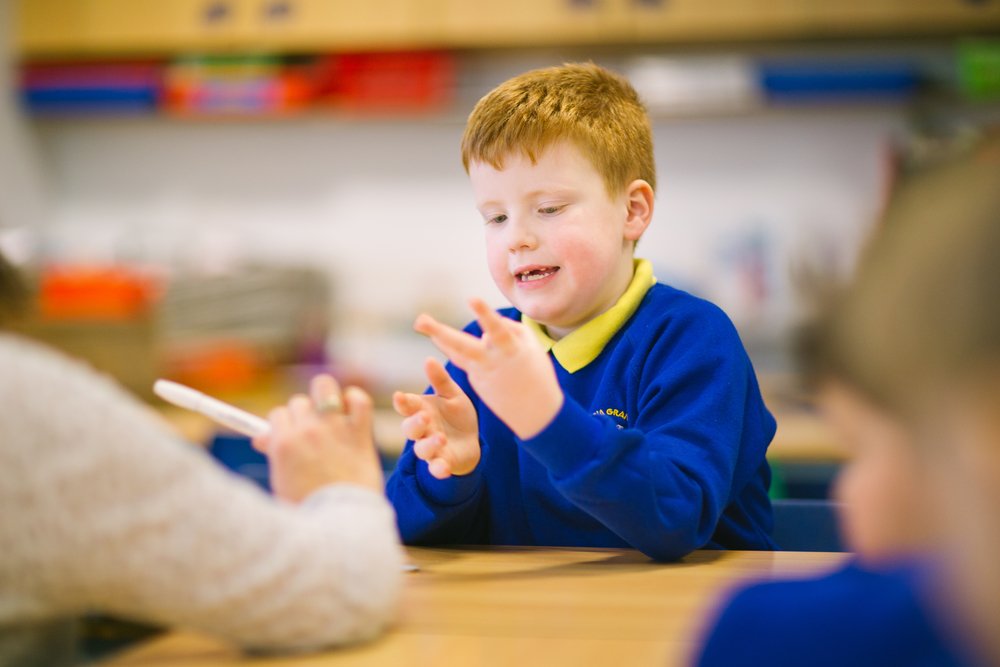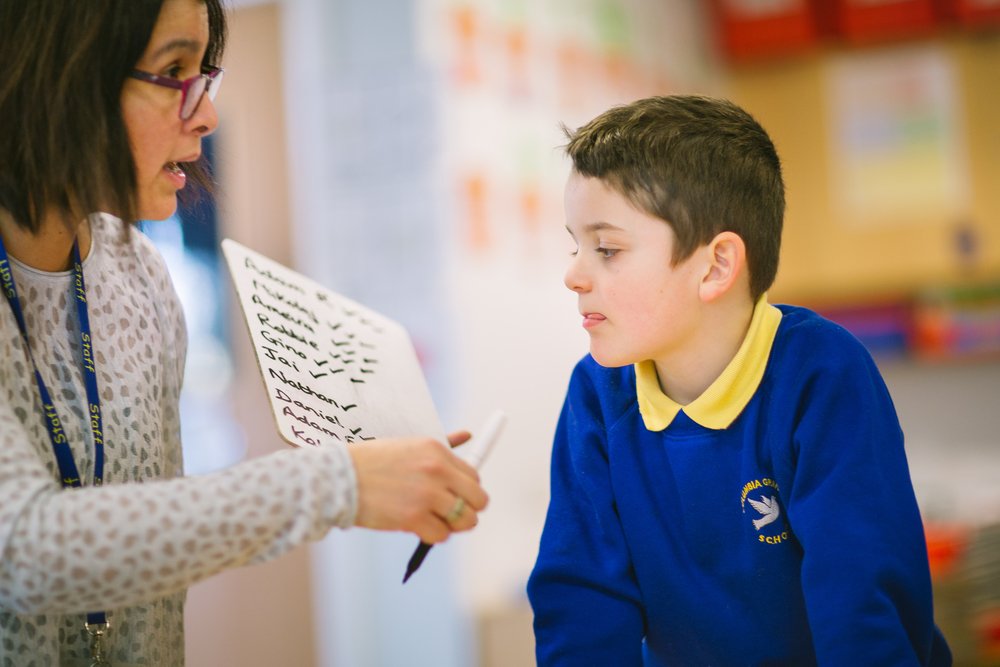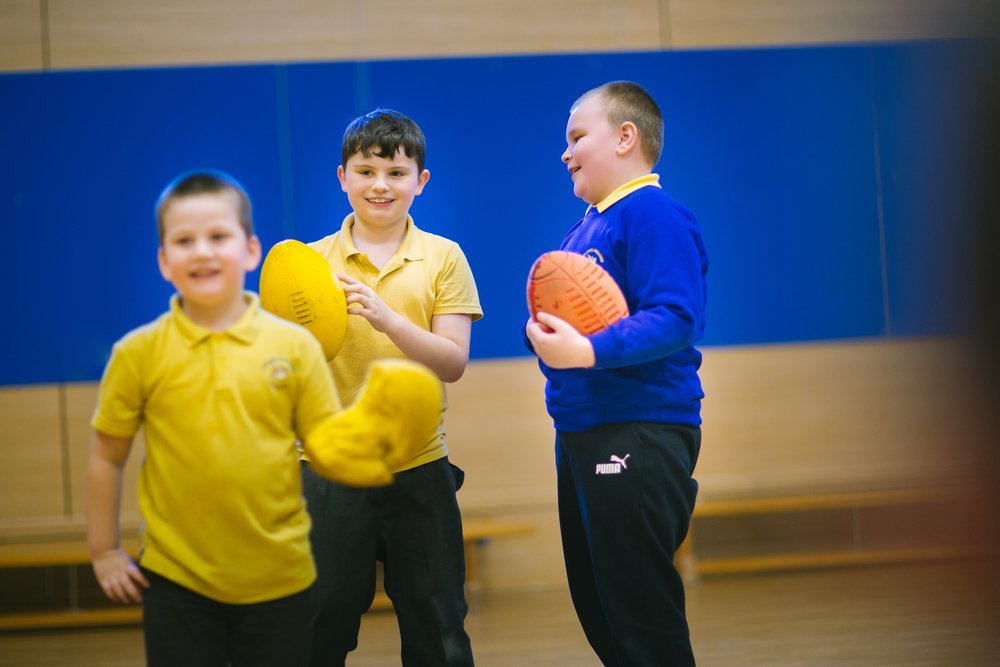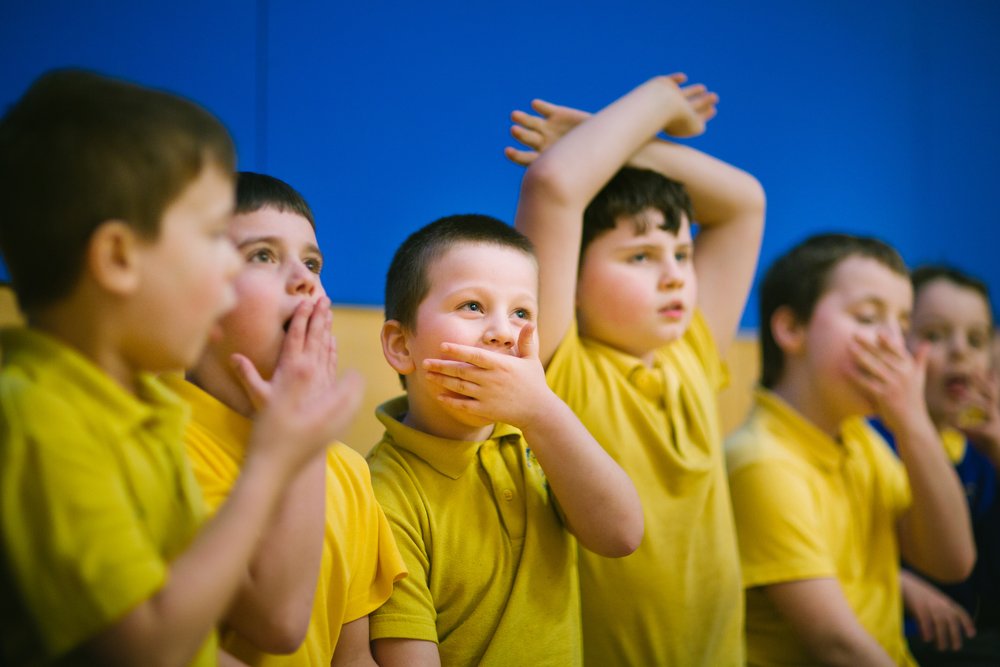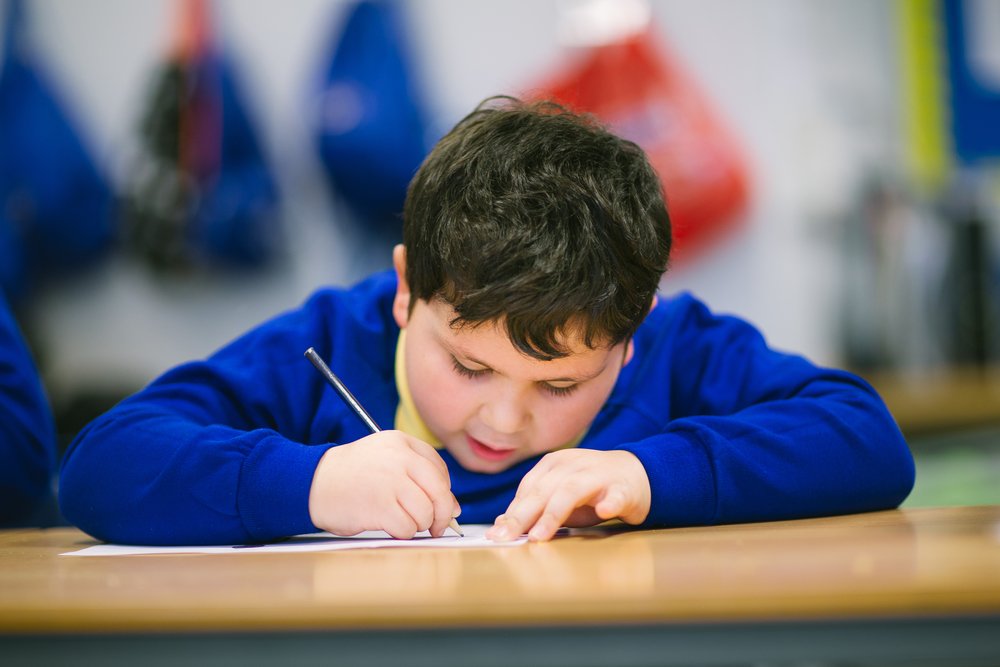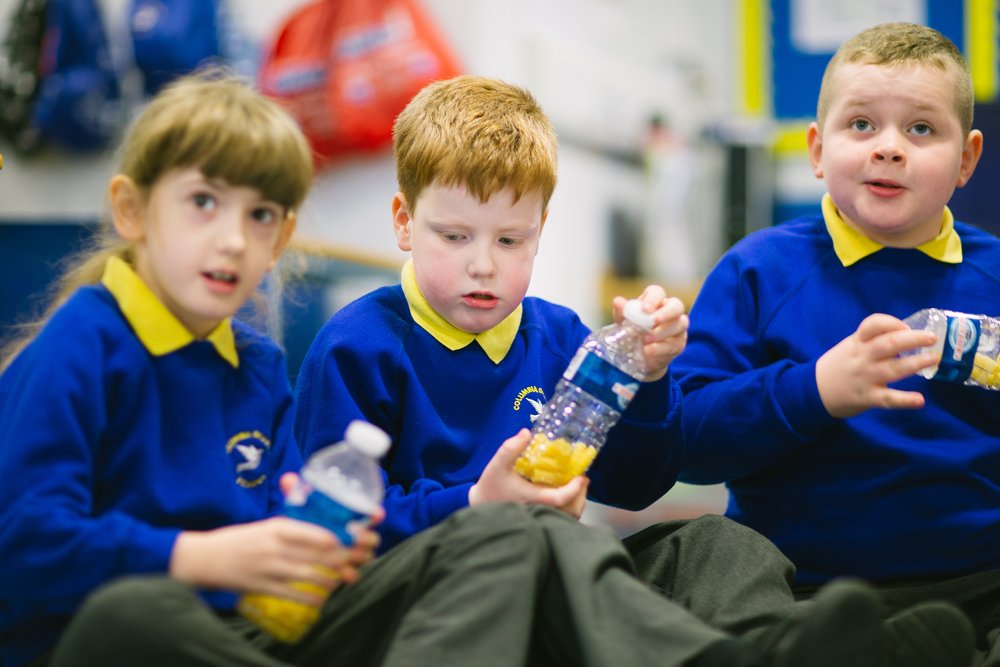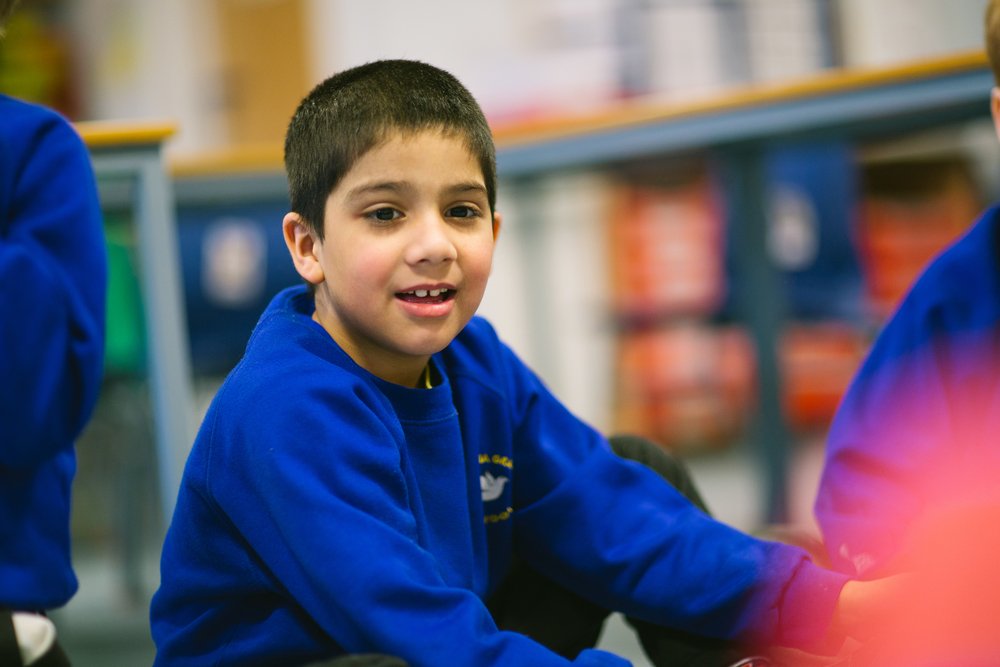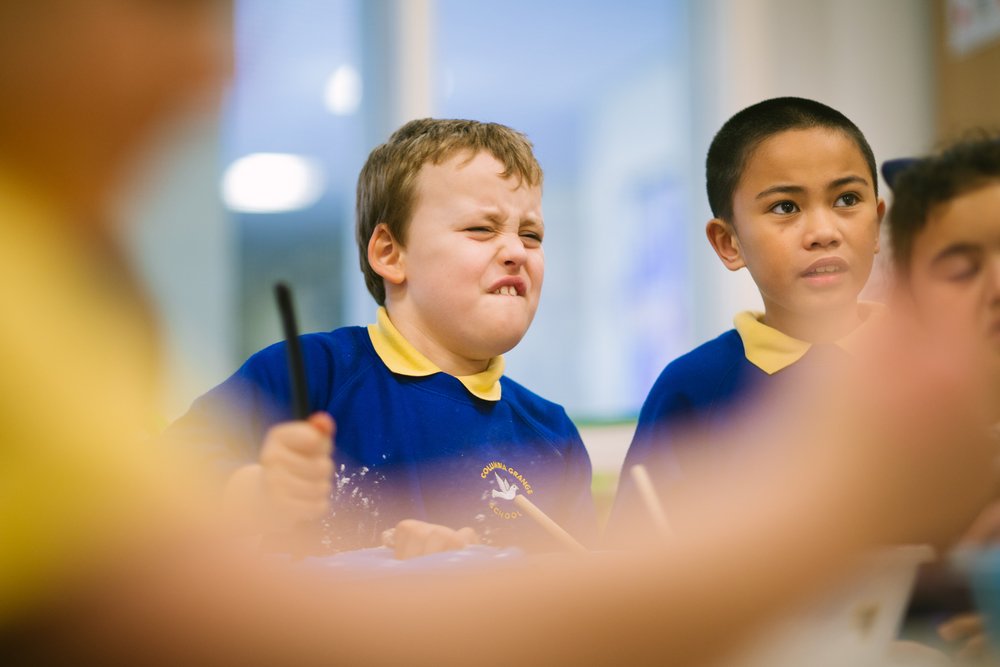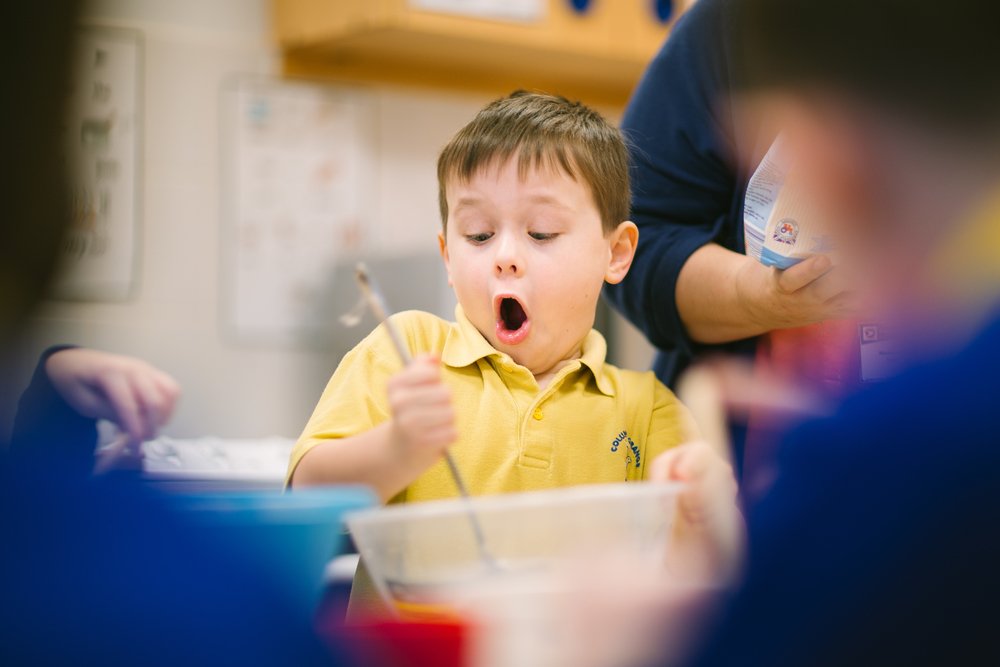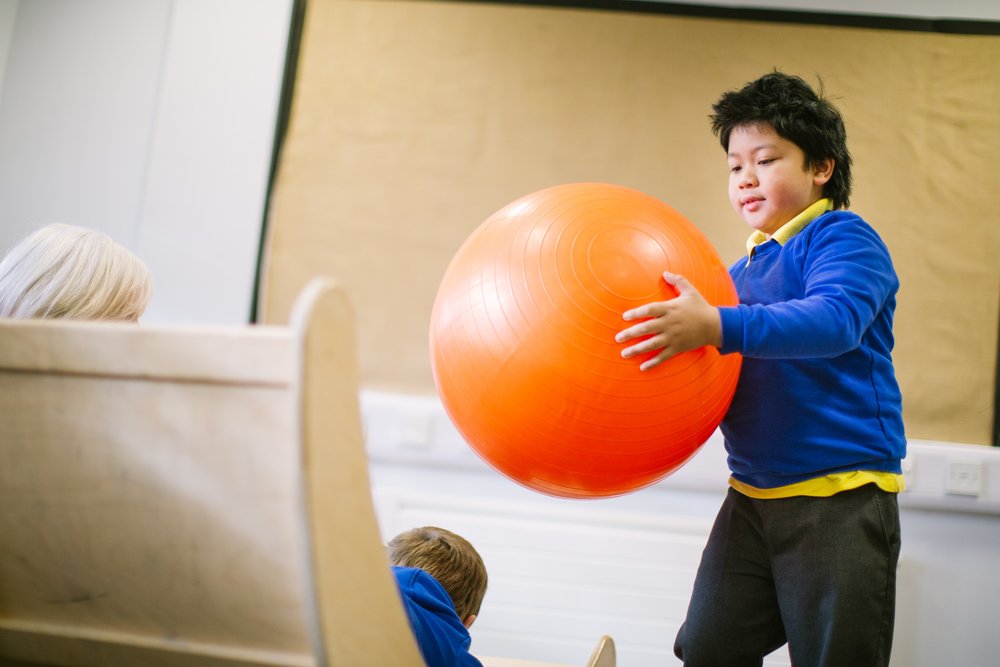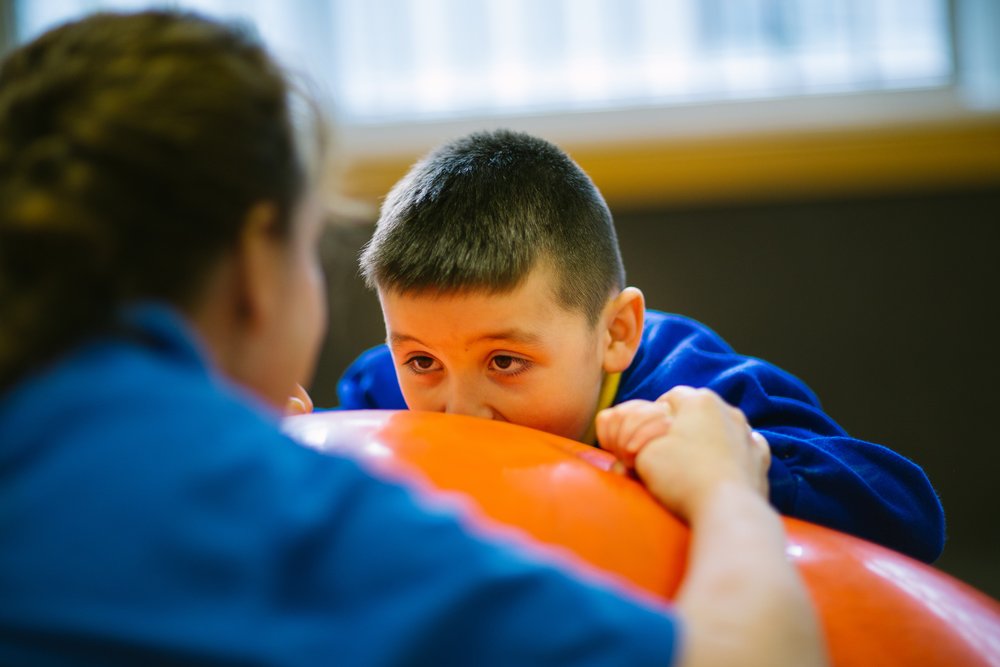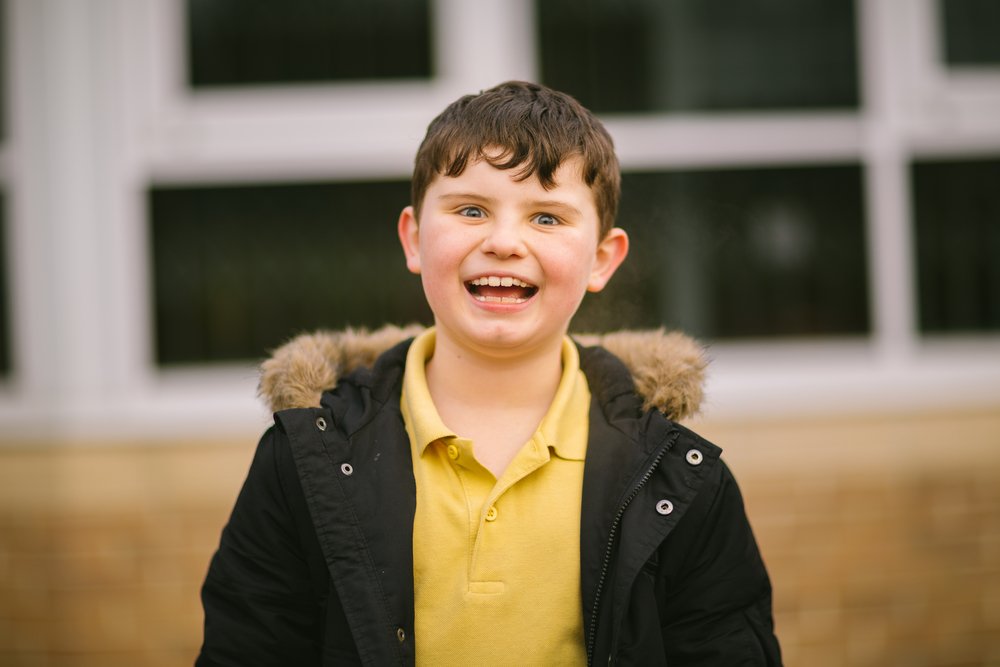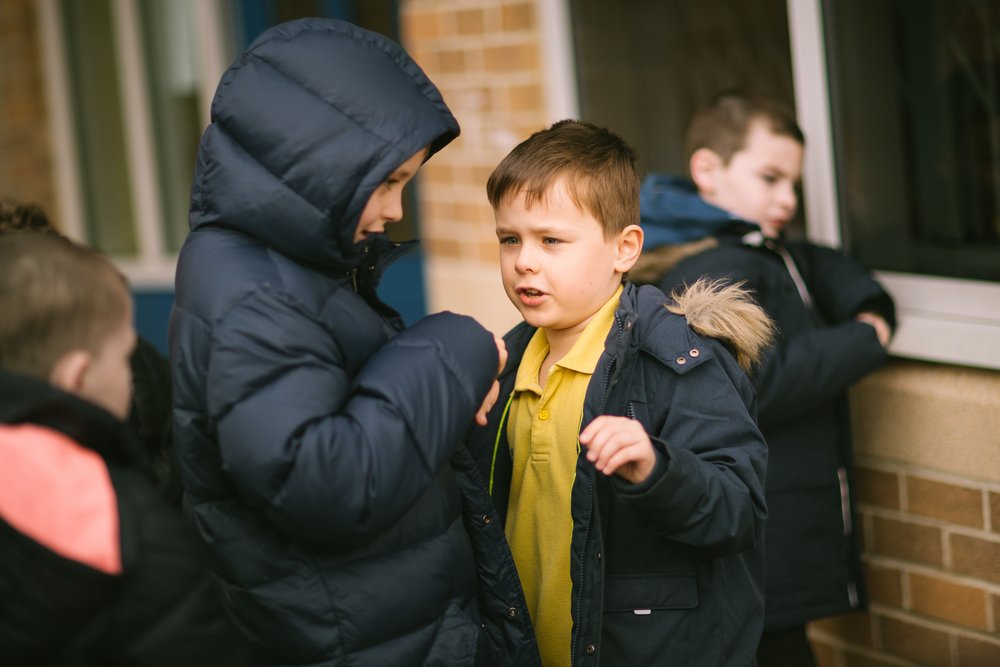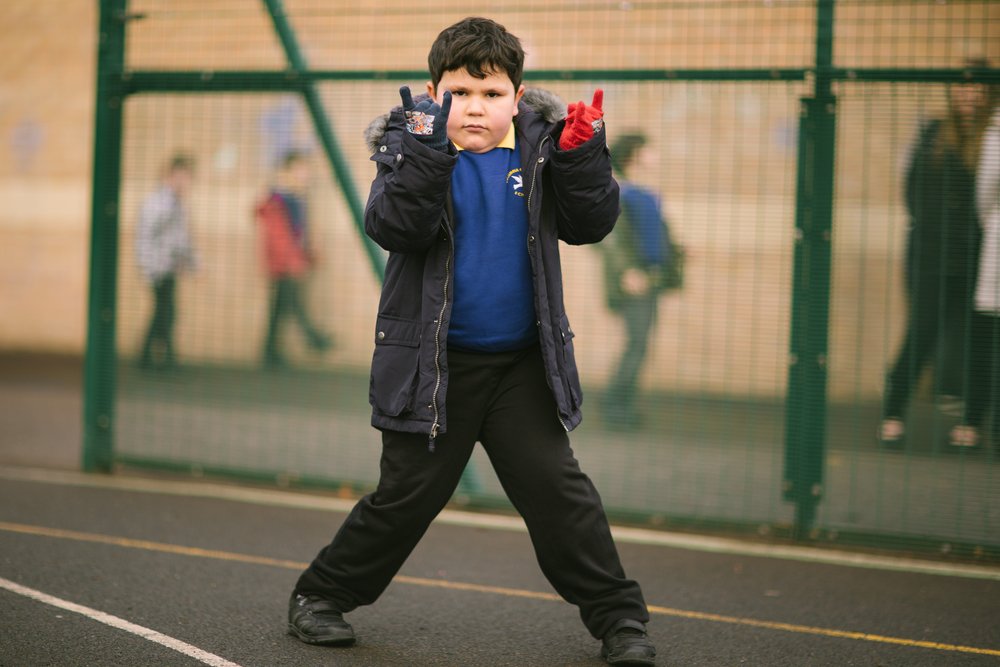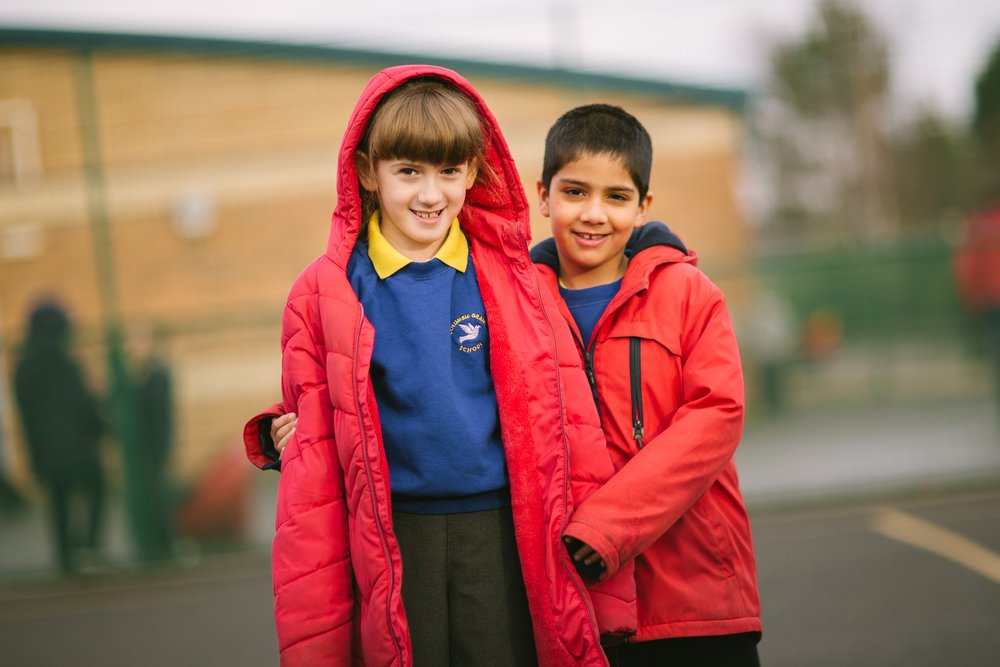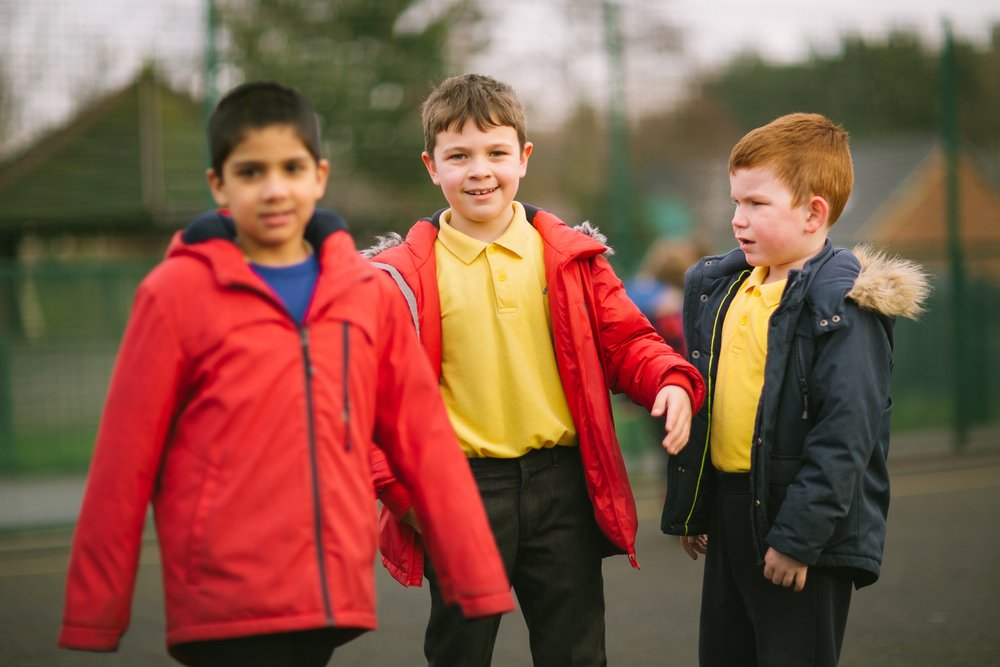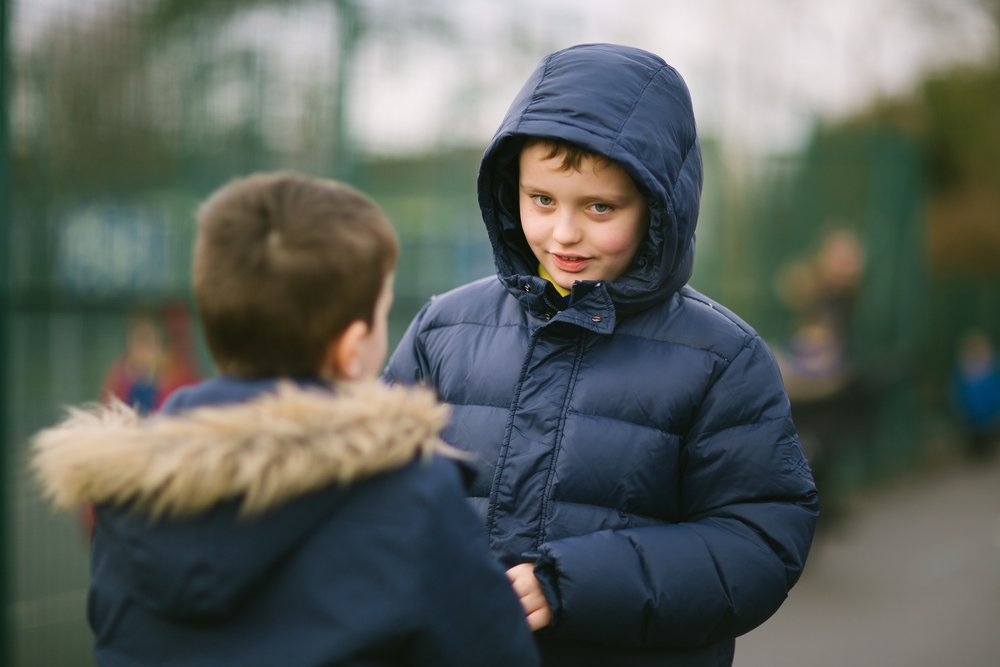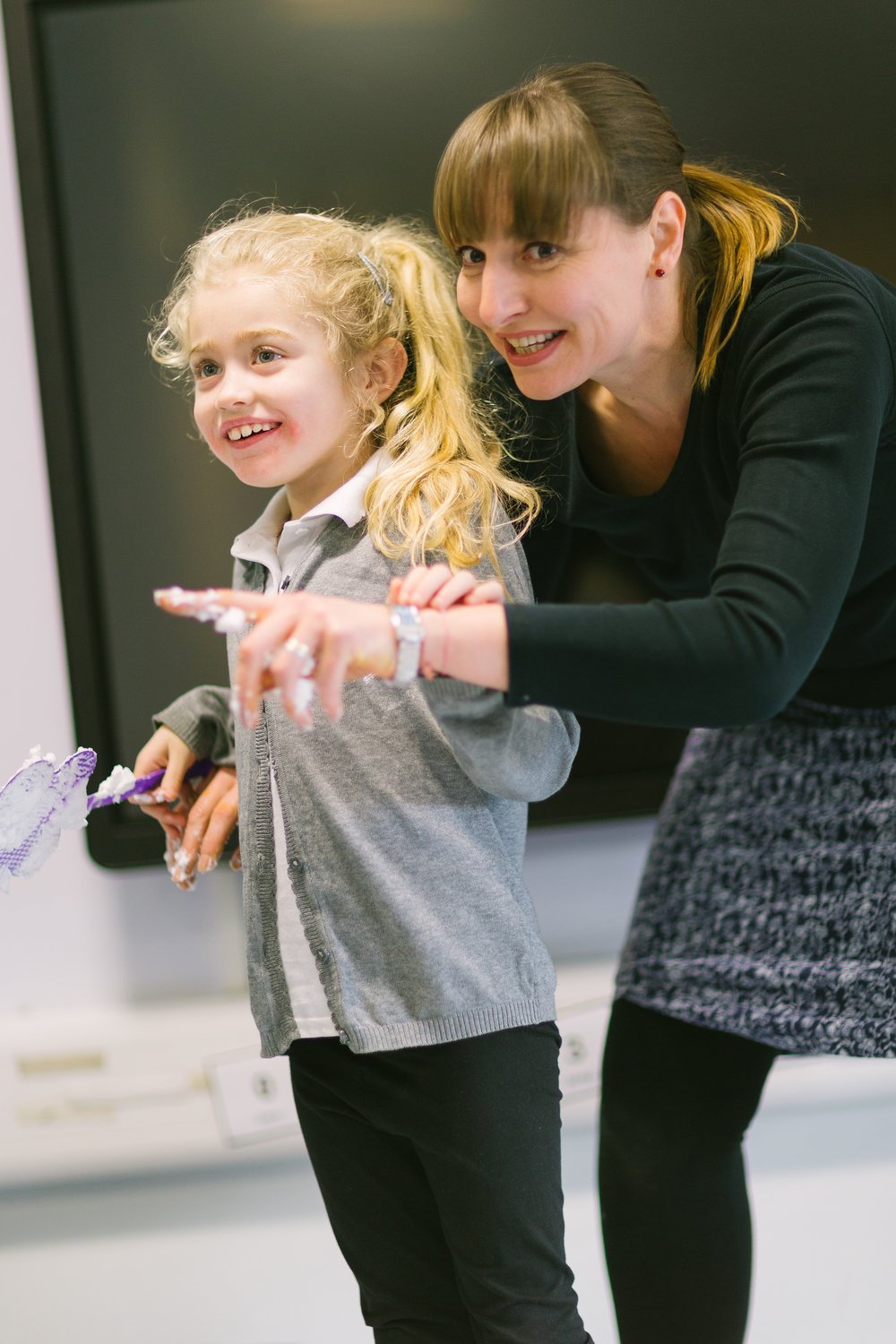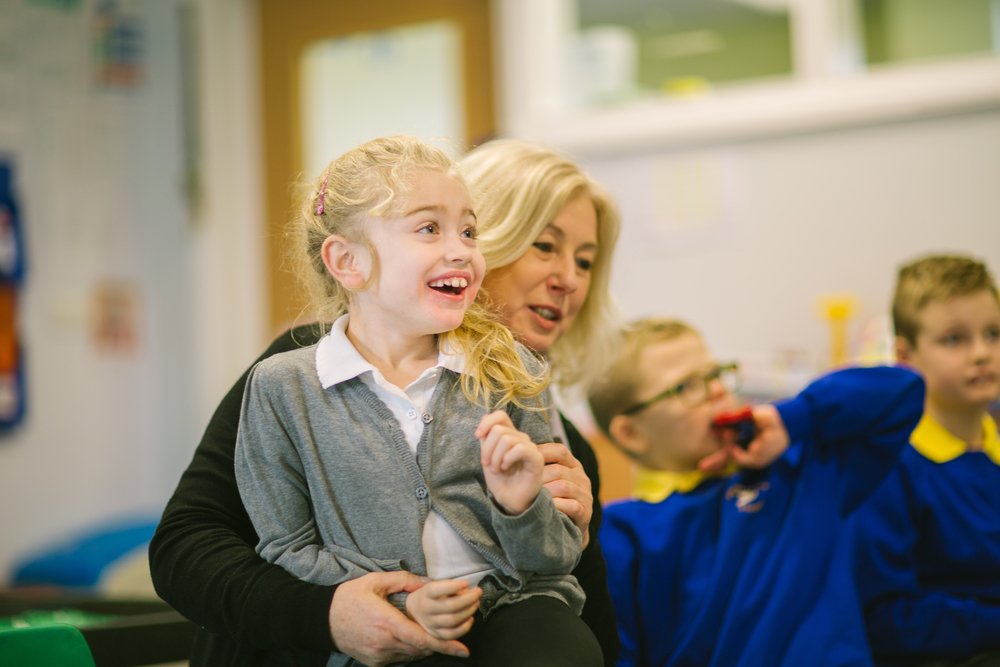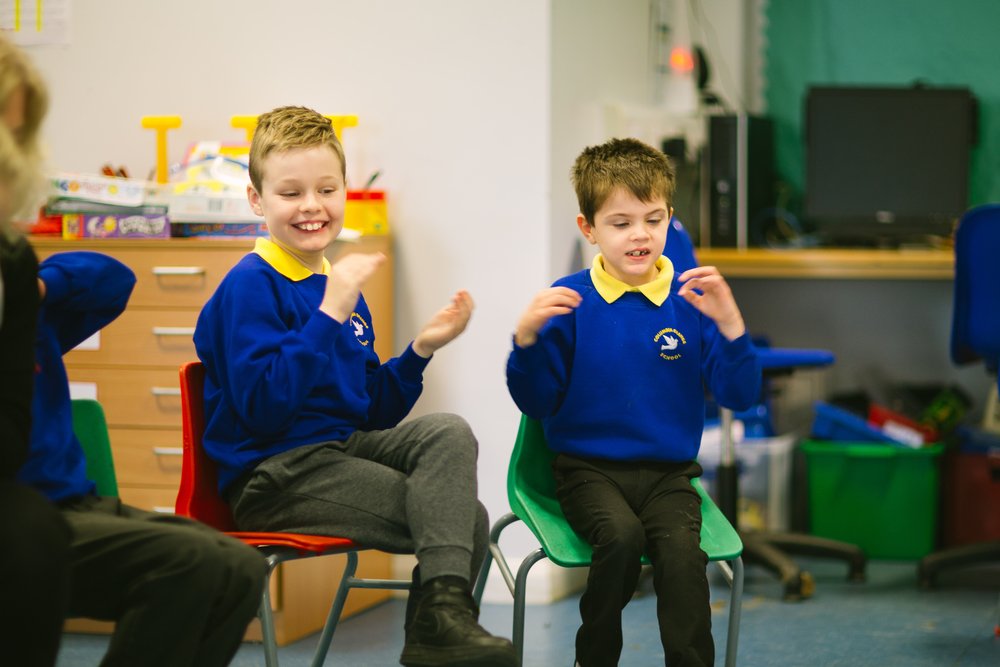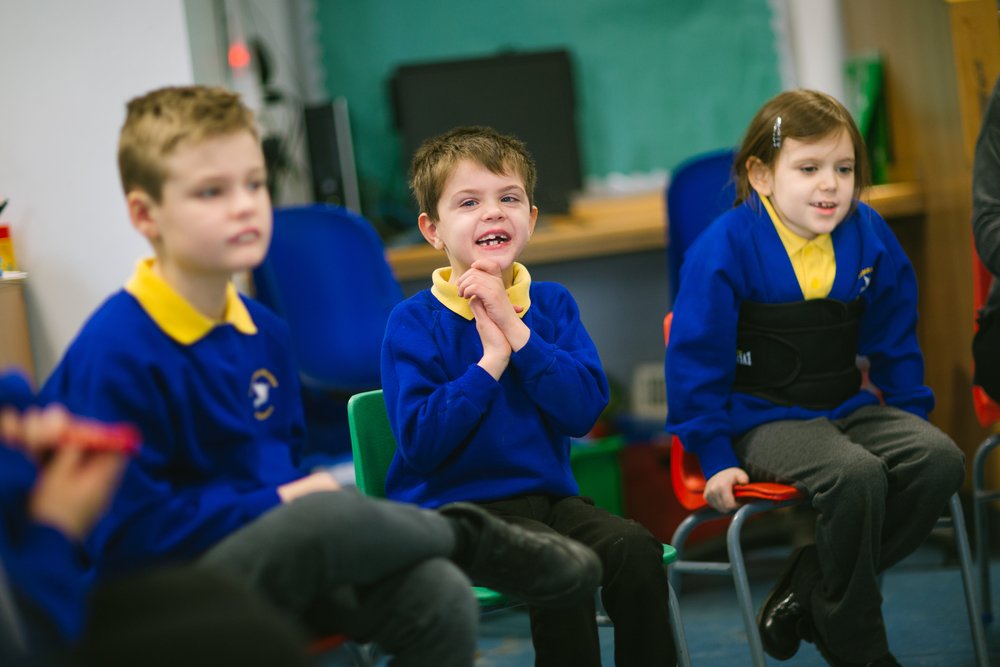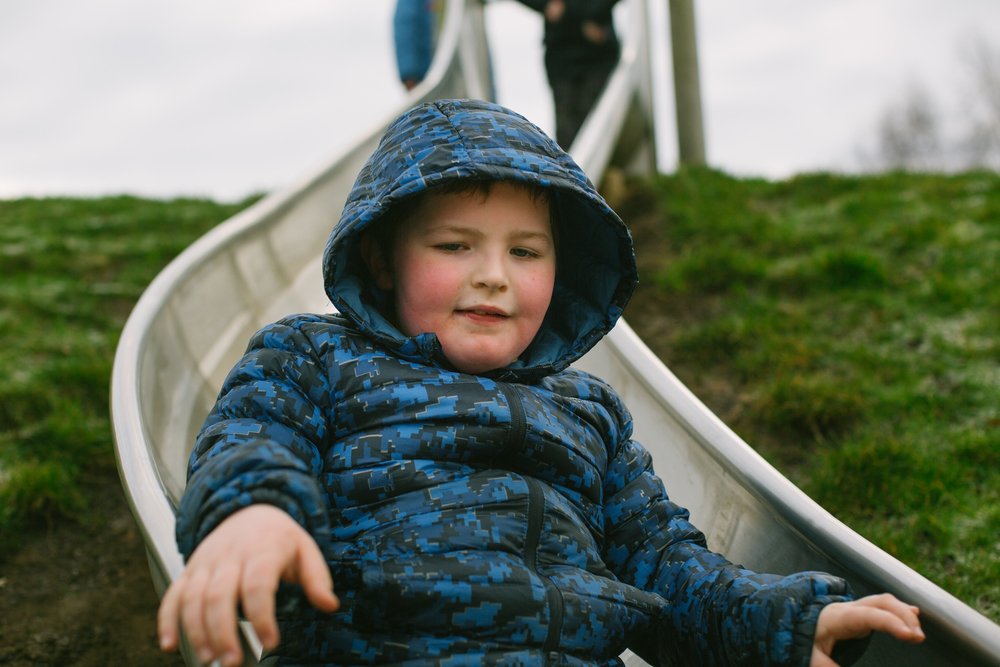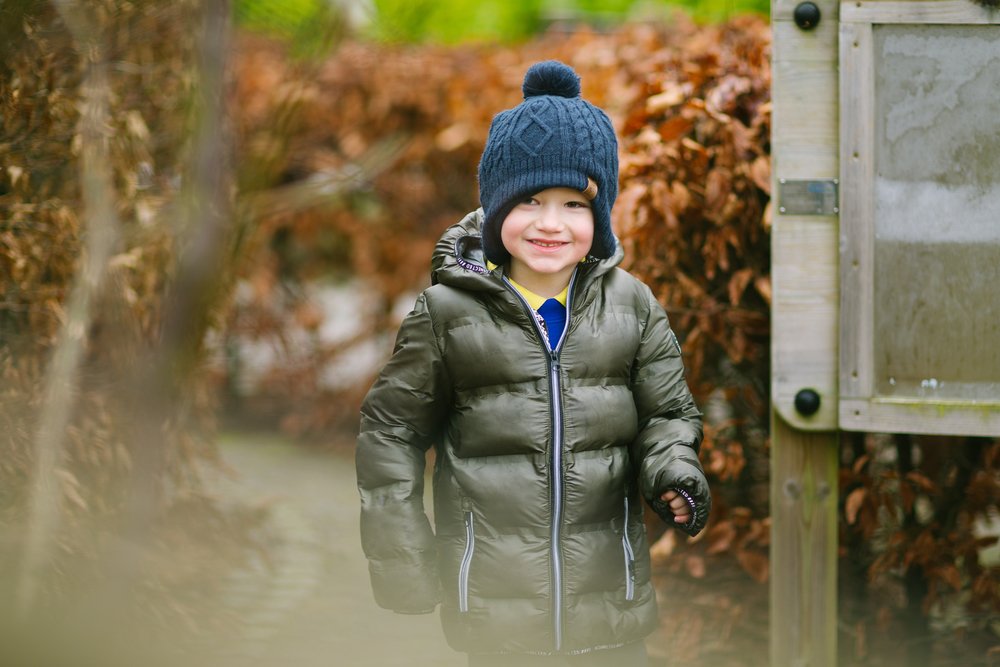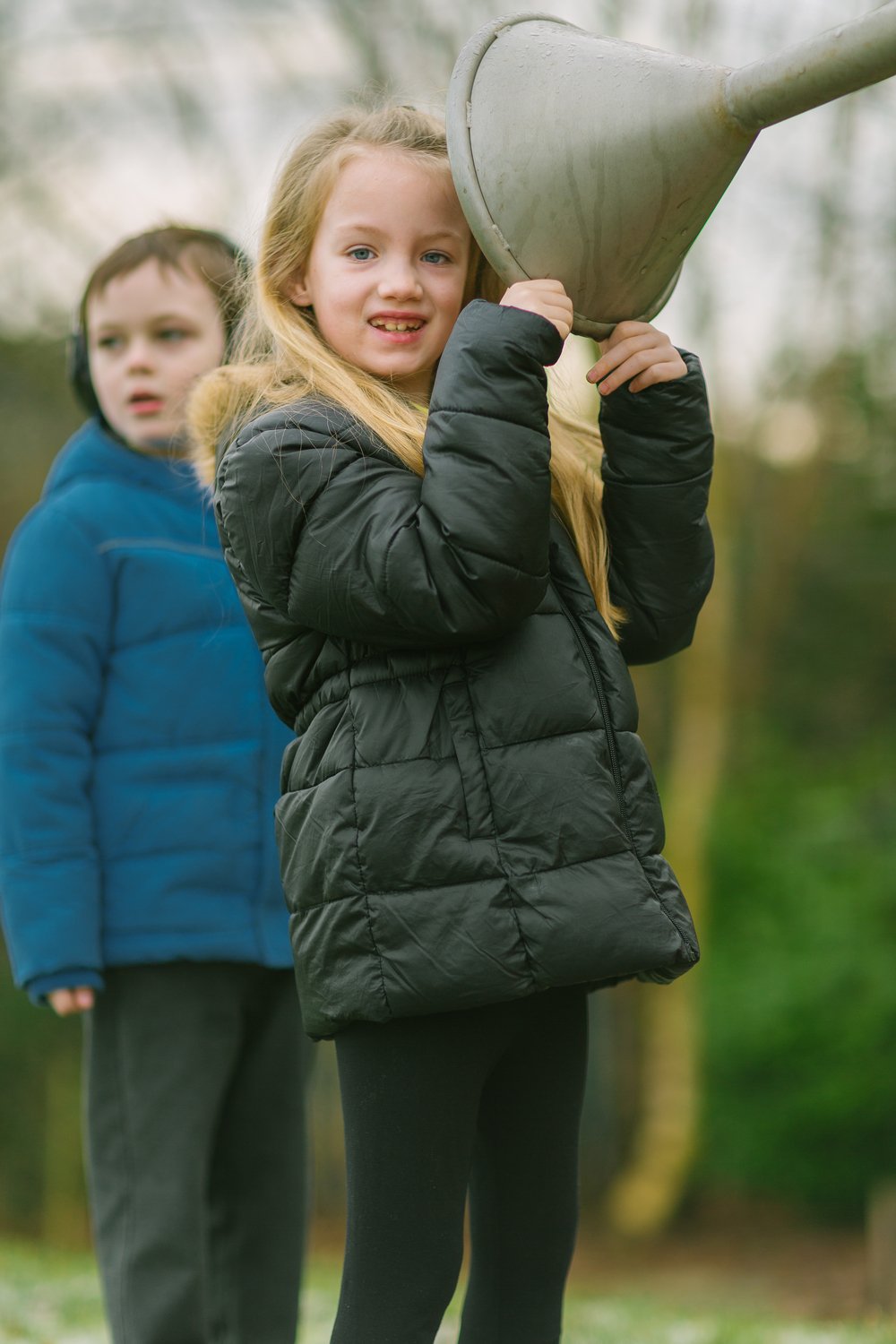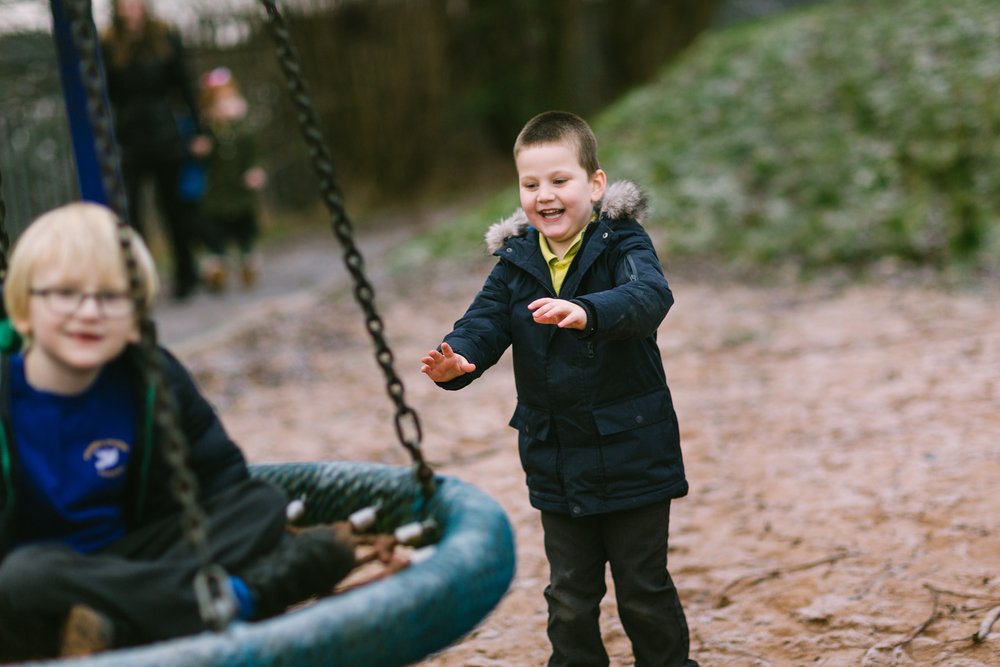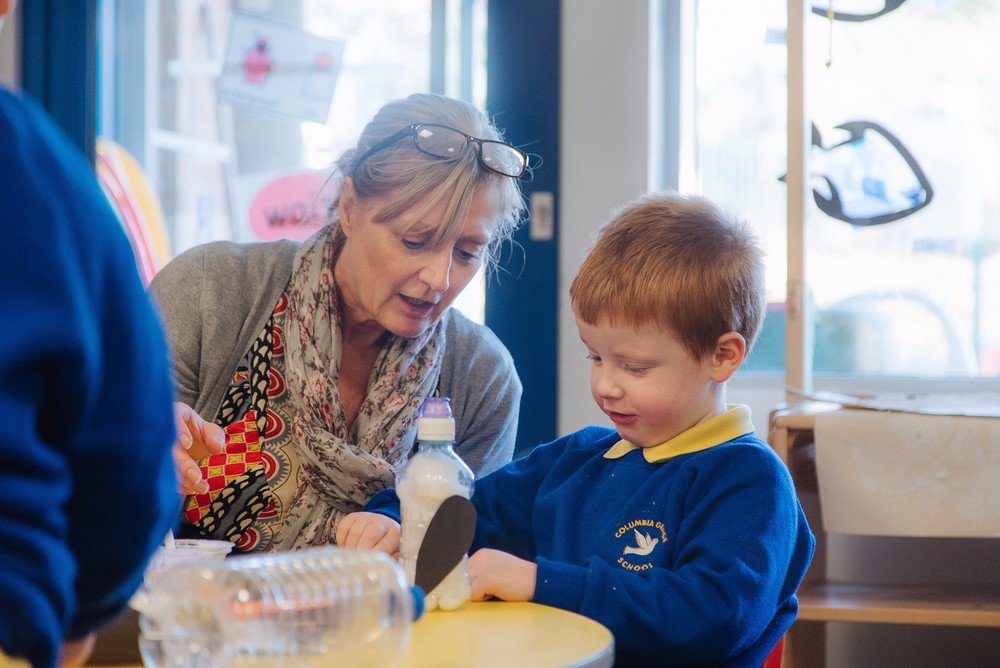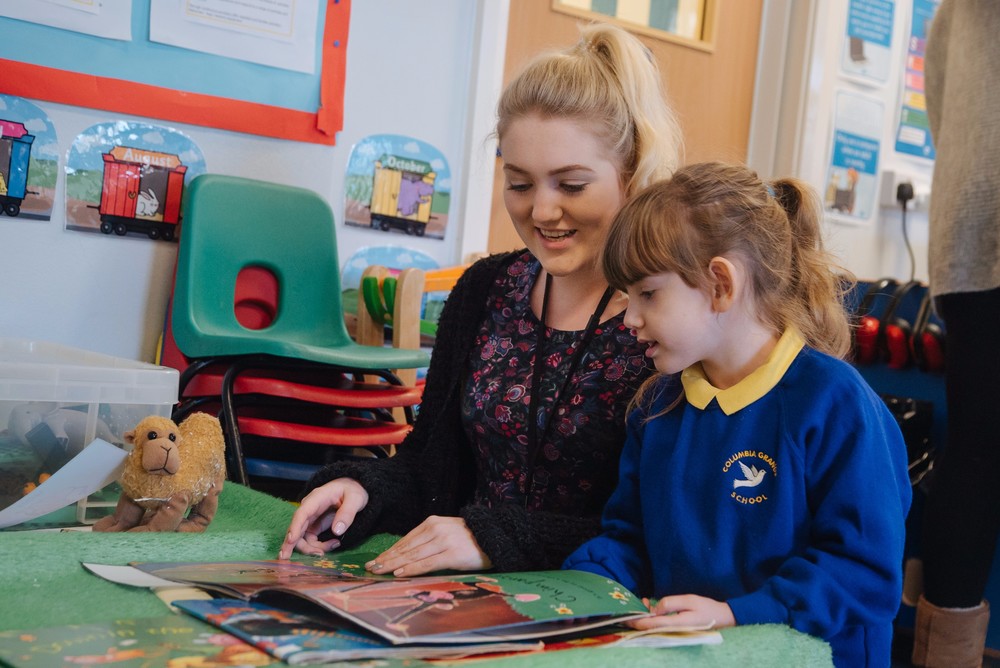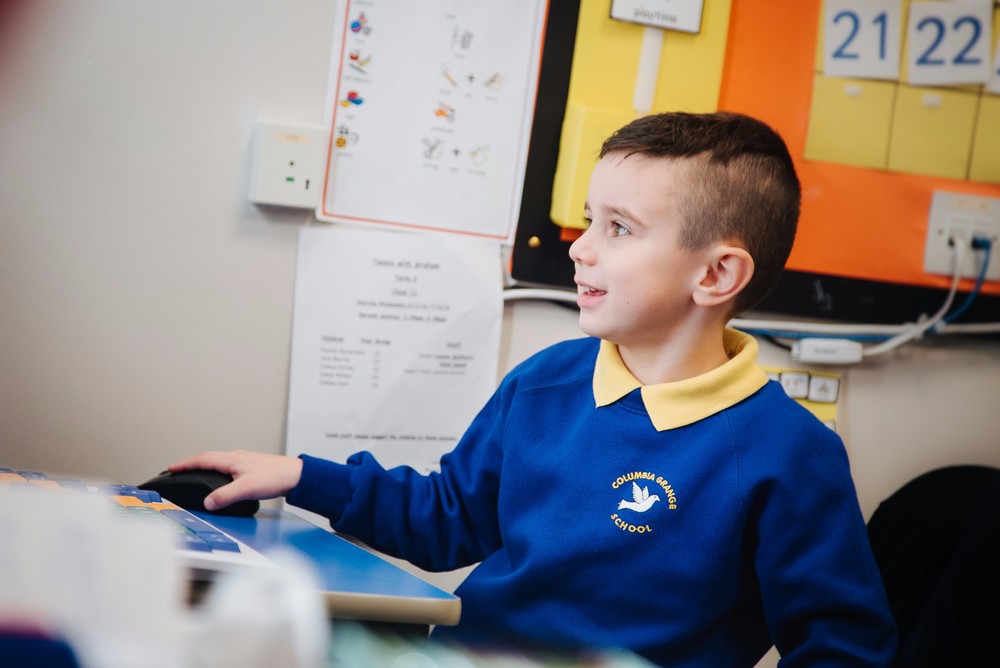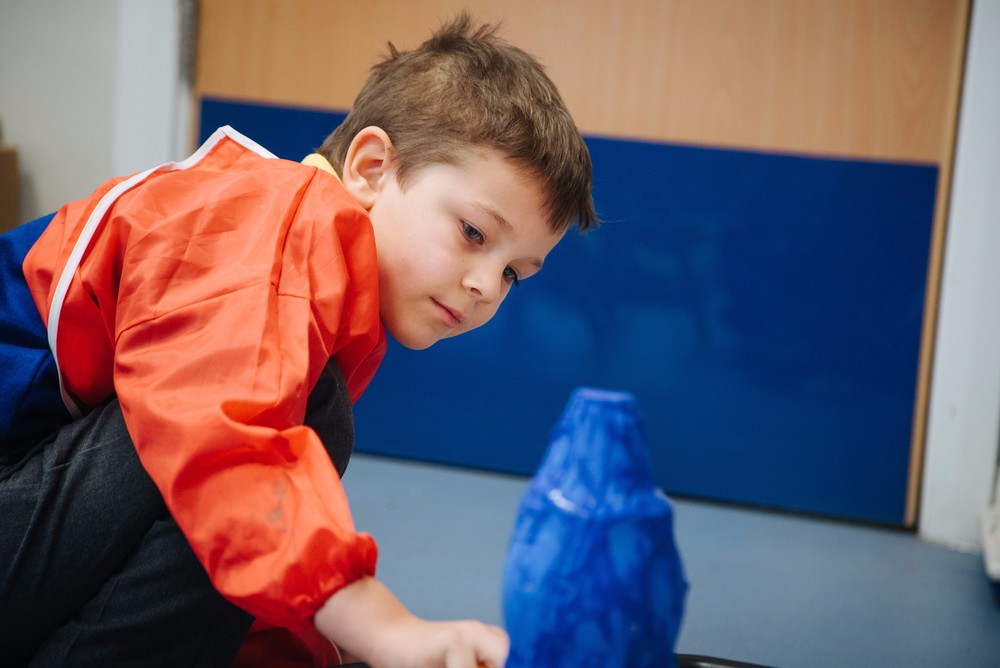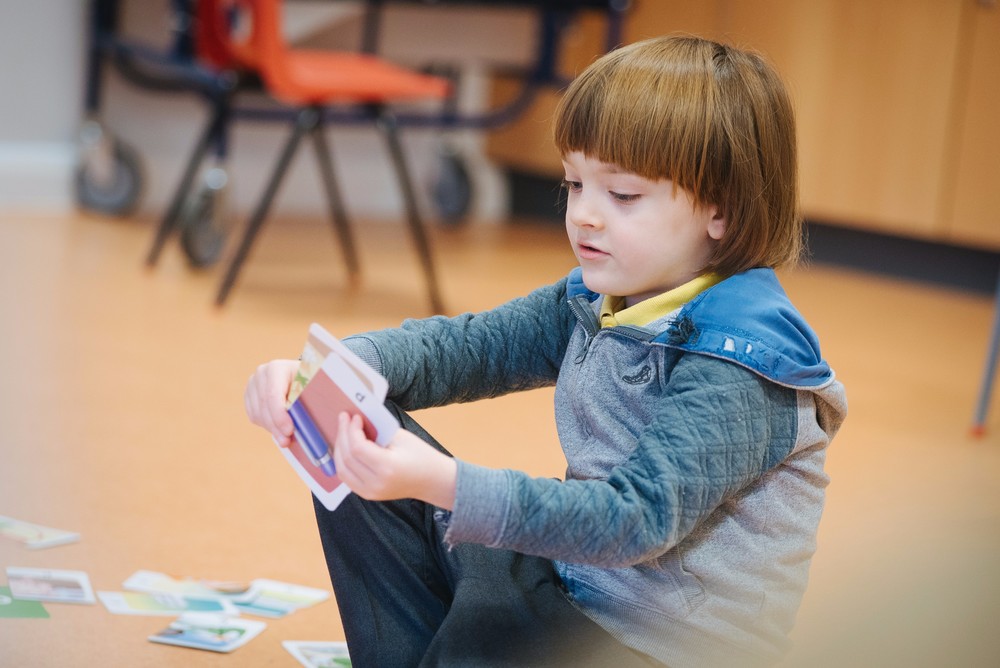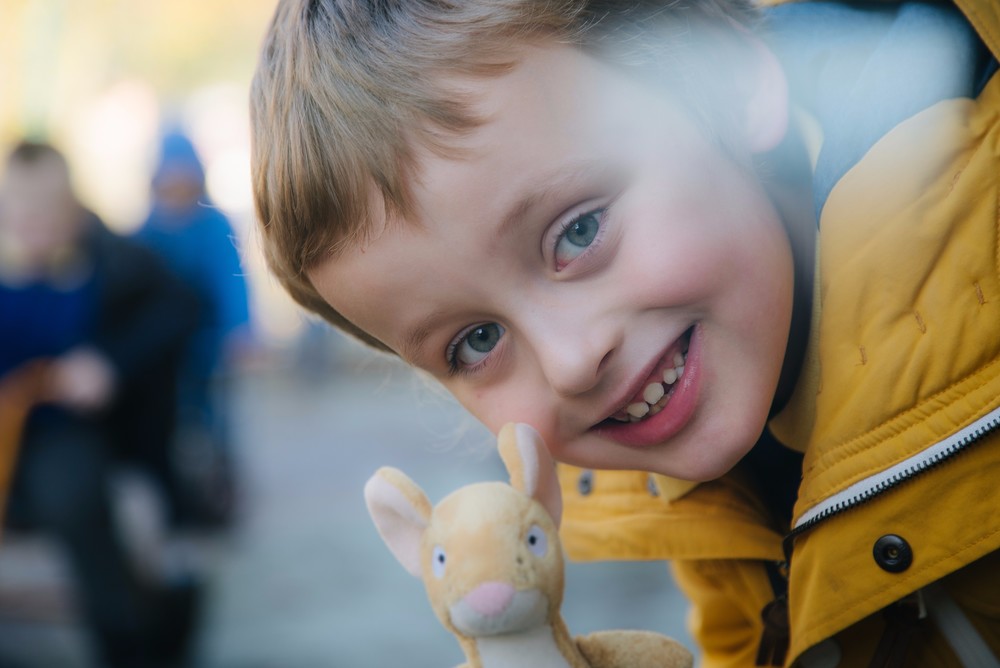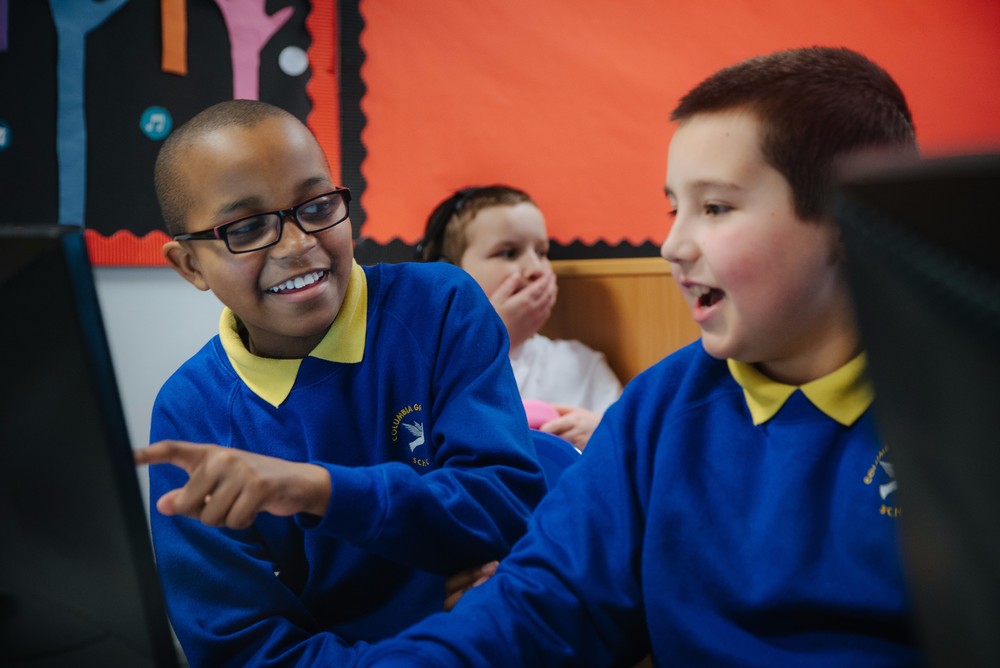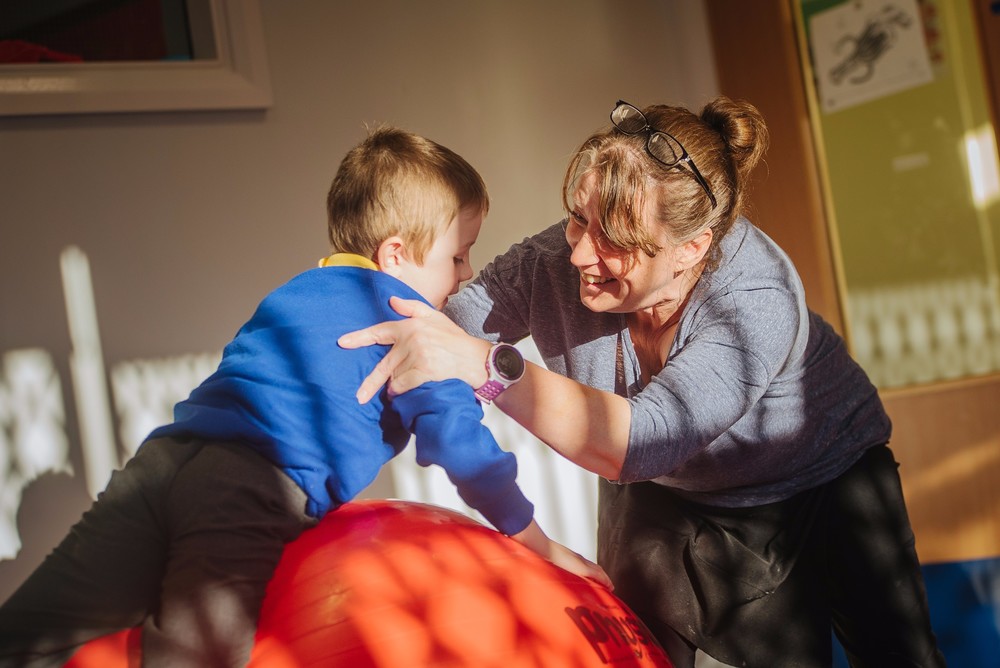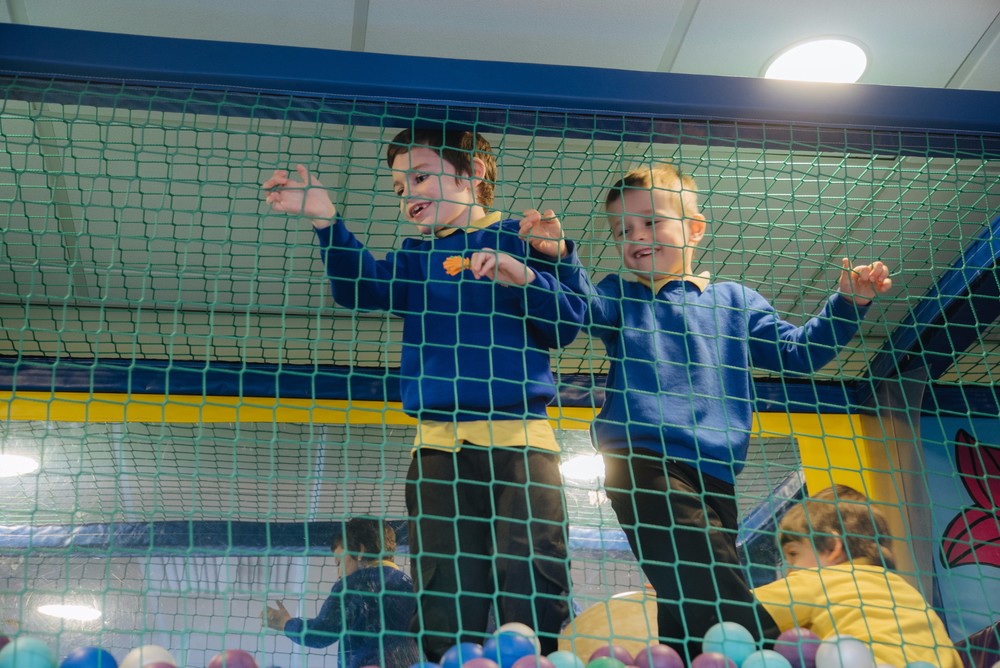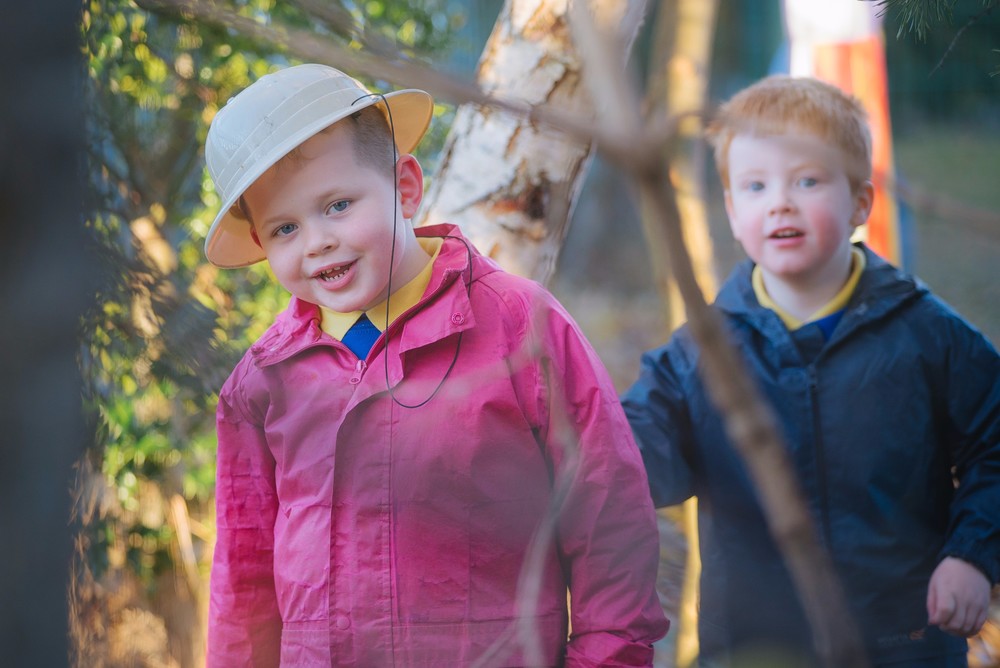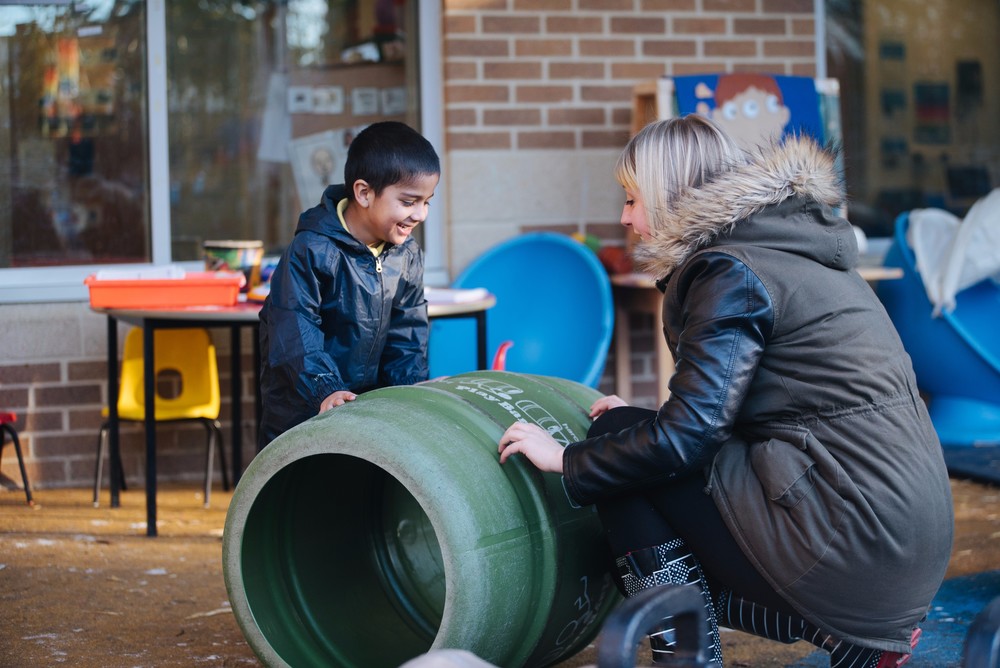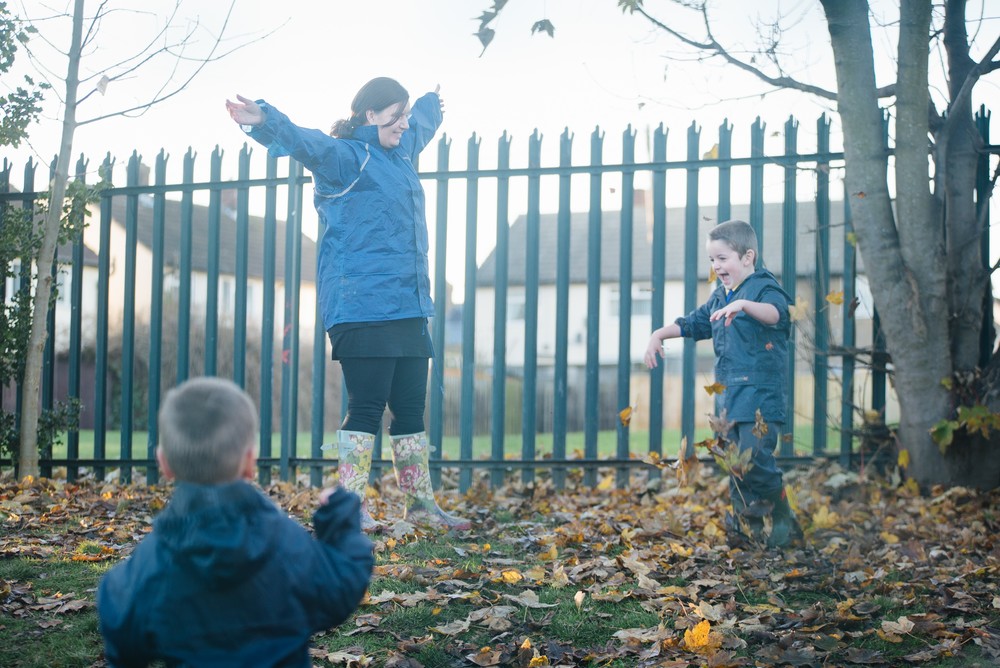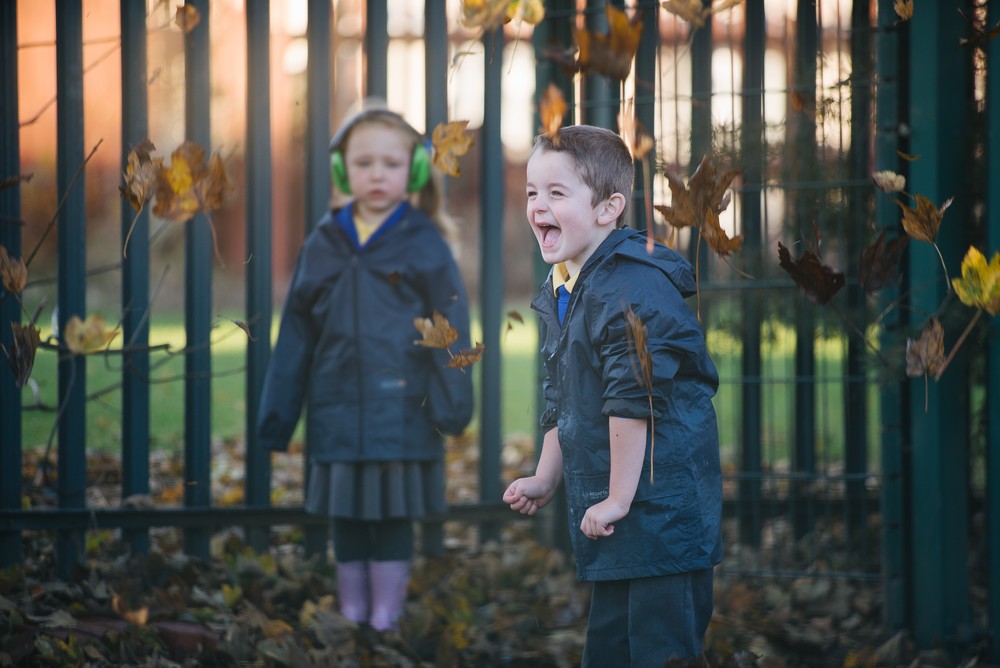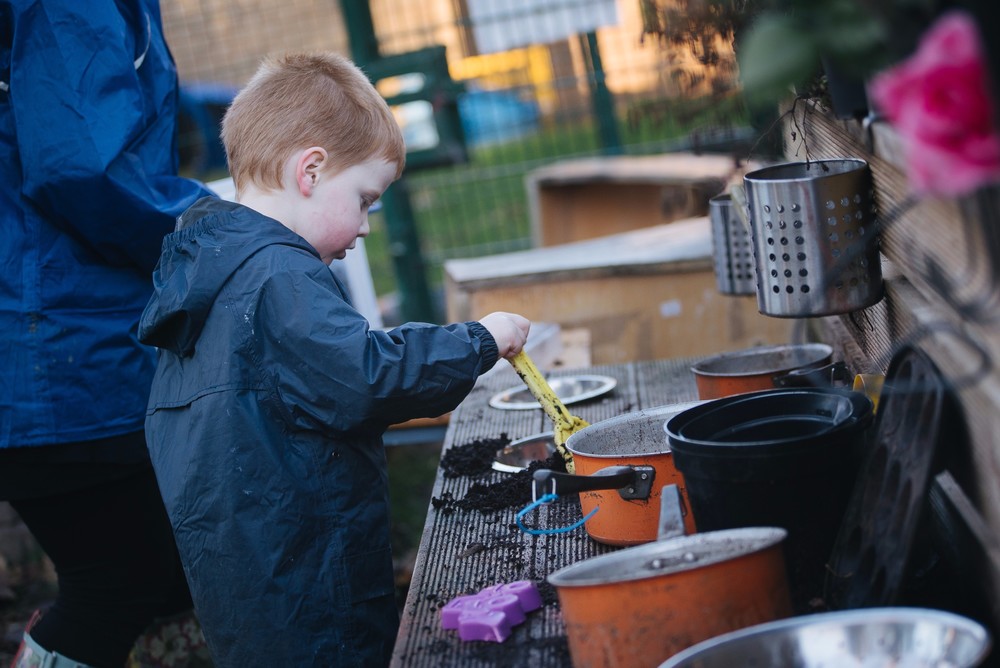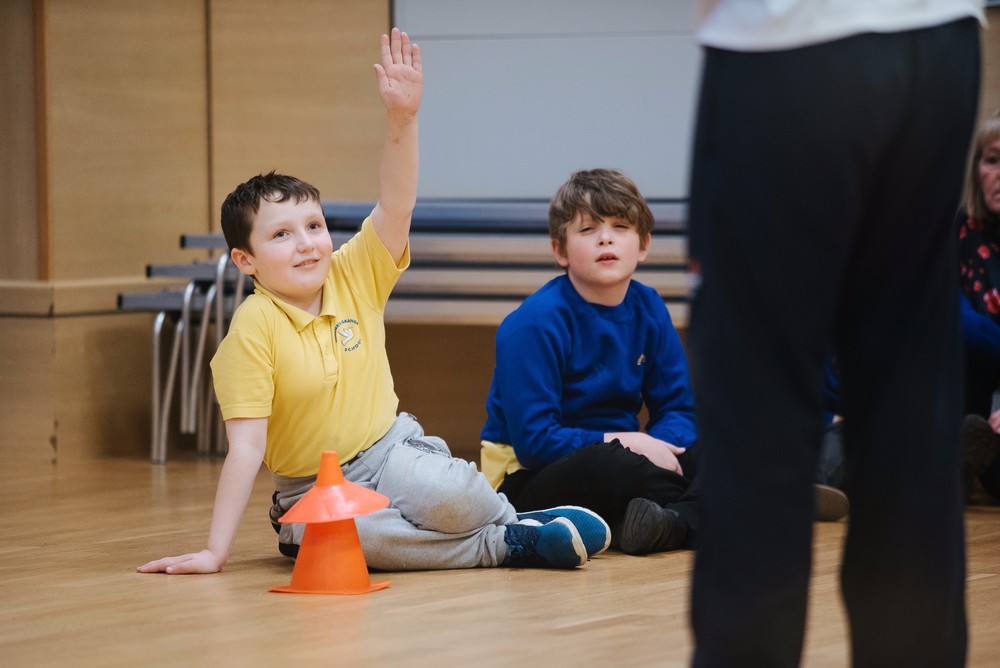 Autumn 2
Our topic this half term is 'Space'.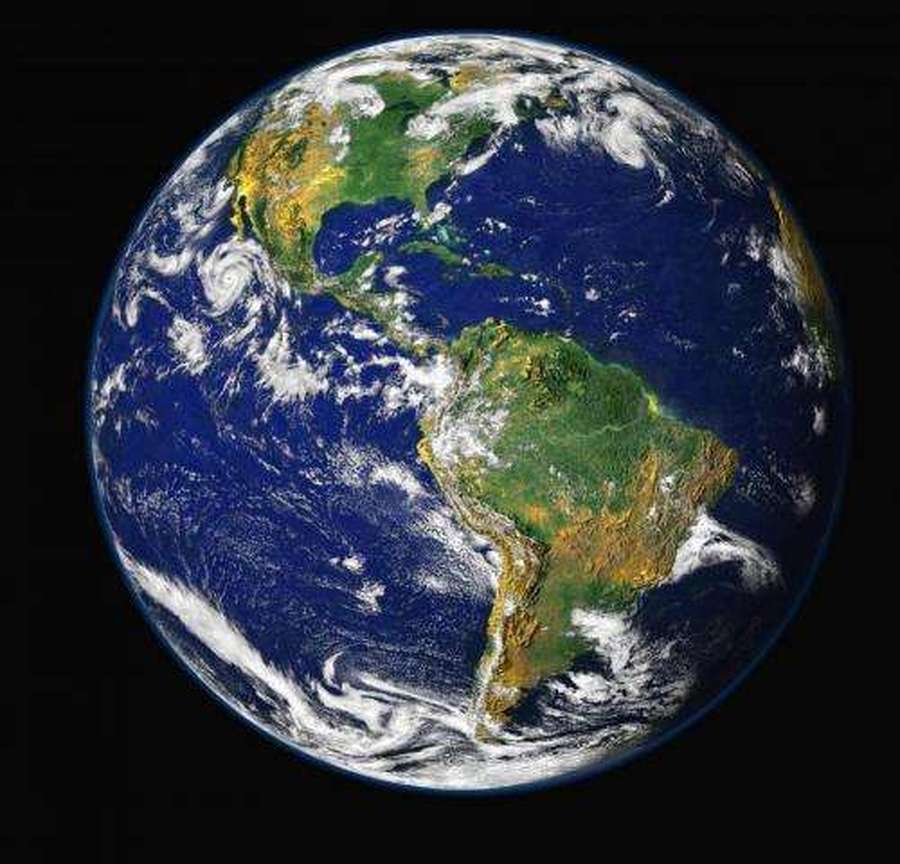 Week 1 - The Earth
This week we started our new topic by finding out what the children already know about space. We looked at different space pictures and talked about what we could see. Then we introduced this weeks focus which is 'The Earth'. Children listened to some information all about Earth, then in both our ICT and Art lessons they created their own pictures of the Earth. Have a look at the children proudly showing off their work below:
Also on Wednesday the children came into school to find a note had been left for them by Elvis the bear. In his note Elvis told the boys and girls that he wanted to be an Astronaut but needed some help. The boys and girls took Elvis to the Build-A-Bear Workshop in the Metro-Centre and bought him his own space rocket t-shirt and backpack as well as a spacesuit! As a treat for helping Elvis the boys and girls got to use their snack money to buy a drink or chips in McDonald's.
Week 2 - The Sun
This week we have been learning all about the sun. We learnt that the Sun is a star that gives us heat and light and is very important to us on earth. We also talked about sun safety and what things we do during the daytime. Alongside this we continued to create pictures in art with chalk and in ICT using an art program.
Also this week we visited 'The Word' in South Shields which had its own space exhibition. The children enjoyed exploring the exhibition watching and listening to space movies and TV shows, having a try at being an astronaut in a life sized spacesuit as well as looking at costumes from movies such as 'Star Wars' and 'Star Trek'. Have a look at our fantastic day below.
Also this week, it was that time of year again where we put on our spotty clothes and enjoy a day of 'Pudsey' themed activities for 'Children In Need'. The children had a fab day as you can see from the photos below. In the classroom we completed 'The Body Coach' (Joe Wicks) special 'Children in Need' workout video which was really tricky. We also got to decorate and to eat our very own 'Pudsey' cupcakes.
Week 3 - The Moon
This week we have been learning all about the moon. The children have looked at different images of the moon as well as talk about what things we do at night. This week we have also enjoyed our weekly cookery, sensory dance and games sessions.
Also this week, Class 10 started to get into the festive spirit with our yearly trip to see Fenwick's window. This years theme is 'Charlie and the Chocolate Factory' which lots of the children were familiar with. Have a look at some of the pictures of us seeing the window below.
Week 4 - The Planets
This week the children have been learning all about the other seven planets in our Solar System. We have been talking about the differences between the planets including the size and colours.
In our ICT session some of the children used a paint program to colour their own rocket, while others used Google to find real life images of the Sun, Earth and Moon. They chose their favourite pictures of each and copied them into a word document to print. In Art we created space themed chalk pictures with different planets, shooting stars and asteroids. The children also made slit pin Astronauts which are now floating around our classroom window.
We have also continued to get into the festive spirit with a visit to Richardson's Garden Centre to see the Reindeer's. Sven and Alaska were keen to meet the children but Holly wasn't too fussed and didn't move from her bed. The children were so excited to see the Reindeer which was lovely to see and lots of them had a try at feeding them which you can see in the pictures below.
Weeks 5, 6 and 7 - Christmas Countdown
The last few weeks have all blurred into one as children and staff have started to prepare for and countdown to Christmas. This month we saw 'Buddy' the naughty elf on the shelf character return to Class 10, bringing along his little elf brother 'Benny' to cause some mischief. From making zip lines to slide down, to eating all the chocolates and biscuits, they have caused lots of havoc and therefore lots of laughter in our class.
Also over the past couple of weeks we have been really busy learning, rehearsing and then performing in our Christmas production, which the children were fantastic in. We have also been using our creative skills to make lots of lovely Christmas crafts and treats to take home at the end of term.
Have a look at some of the fantastic things that have been happening below.
Buddy and Benny
Christmas Party, Polar Express and Santa Claus